Review Detail
4.3
11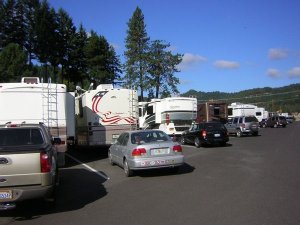 It got a 5-star because it's free. The RV parking above the fuel area is fee based. The free dry camp is beside the Burger King. Lots of large spaces. It's about 500ft to the casino from the far end of the dry RV parking. Another poster said if you got a Players Card it came with a discount for fuel. Fuel is already generally cheaper than off the interstate,

Covid times Nov 9, 2020

I've been thru twice in the last 6 weeks and the dry camping was wide open, It's a great first day's run from Seattle.

The food is good but not outstanding,

There is even a free waste dump at the south end of town, just over the bridge.
Comments