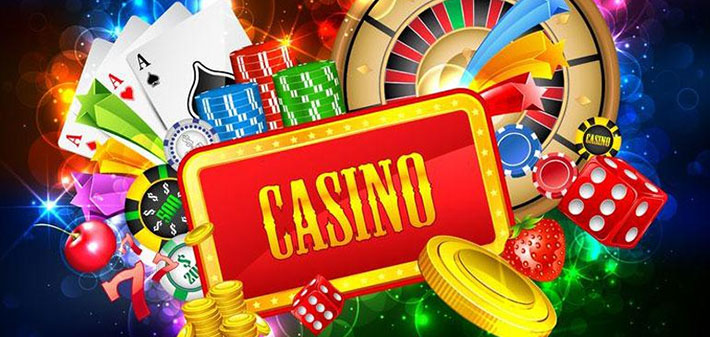 Contact Information
Phone Number2:
800-675-3267
RV Parking and Camping Information
Overnight RV Parking Allowed:

Parking Rules:
Overnight RV parking is OK but official permission is probably not being given (don't ask -- don't tell). DON'T put out your slides, awnings, BBQ grills, etc. Officially, you can't "inhabit" your RV while parked here. If you park here, I suggest "stealth mode". If we abuse it, we may lose it.
Casino Information
Liquor Served:

Types of Gaming
Slots
Table Games
Poker Room
Race Book
Sports Book
Keno
Nice, large casino that allows overnight RV parking.
Map
User reviews
Used to be about the only casino in Las Vegas that allowed RV overnight parking. But now, 2023, they have a sign (photo shown here) totally banning overnight parking if you stay in your RV. Even if you rent a room, you still cannot stay in your RV. Huge oversize vehicle parking lot, which is almost full of semi-trucks.
We re surrounded by RV's and semi. The parking lot has very nice long parking spots.
Overnight PARKING (not camping) likely OK
"...we are currently at the Orleans and have been here for the past two nights. We are not alone; there have been many rigs with us both nights, and at least one that was here when we passed by two days before that. My full report (with photos) is here:
http://ourodyssey.blogspot.com/2012/02/three-cheers-for-orleans.html

We've seen security drive by multiple times, but so far I have seen no one issued one of the stock notices that they have been putting on RVs for years. My reading of the "No overnight parking" status listed on the main Casino Camper web site is that it was an over-reaction by one individual to such a notice. As always, they want you to look parked, not camped. That means no slides extended or jacks down, and it should go without saying that chairs, BBQs and the like should remain stowed.

Please remember that all these hotels must retain some semblance of compliance with local health codes and ordinances, and thus must avoid even the appearance of condoning living in the parking lot. Bottom line: parking is legal, camping is not. Don't make the hotel or casino have to explain this to you -- help them out by appearing parked, not camped. And if you press them to give you "permission" ahead of time, understand that you may force their hand into saying "no" -- for all they know, you're a county official testing their response."

Thanks to Sean, http://ourodyssey.blogspot.com, for his report on the Casino Camper Yahoo! Group http://autos.groups.yahoo.com/group/casinocamper/ reprinted above.




Overnight no longer allowed
The Orleans no longer allows overnight parking. They are pretty nice about it and just left a paper on my window signed by one of their security officers. The paper is pretty clear, and when I called to ask about their policy they made it clear that no overnight parking is allowed unless you are a hotel guest.

I don't know how strictly they enforce this, but that seems to be their policy. They never did knock on the door, and didn't leave a paper until after 9AM following my overnight stay.

Some quotes from the letter:

"If you are not registered in the hotel or fail to answer a page in the casino regarding your vehicle, or fail to register the vehicle with Orleans Security Management it may be Towed and impounded immediately without further notice at your cost."

"All Oversize Vehicles must check in with The Orleans Security Department on arrival".
Report from Lee Otsubo, The Digital Photo Guy, October, 2009 www.thedigitalphotoguy.com

Stayed at The Orleans, Las Vegas for 3 nights Oct 1-3. The guards were very friendly and accommodating. There were, at least, 3-6 other RVs plus myriad OTR trucks parked there each night.
View all user reviews
{{#ratings}}
{{#editor}}
{{/editor}} {{#user}}
{{/user}}
{{/ratings}}
{{title}}
{{#ownerCreatedBlock}}
{{#owner}}
{{#url}} {{#avatarSrc}} {{/avatarSrc}} {{^avatarSrc}} {{& avatar}} {{/avatarSrc}} {{name}} {{/url}} {{^url}} {{#avatar}} {{& avatar}} {{/avatar}} {{name}} {{/url}}
{{/owner}} {{#created}}

{{created}}

{{/created}}
{{/ownerCreatedBlock}} {{#category}}
Category:
{{category.title}}
{{/category}}
{{#fields}}
{{#showLabel}}
{{label}}:
{{/showLabel}}
{{& text}}
{{/fields}}