Review Detail
2.4
2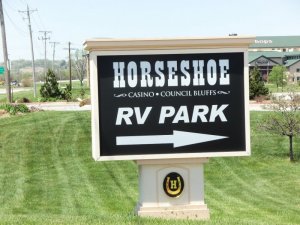 Report from Craig N Karen, April 10, 2010

First and foremost, the W/E hookups are not free. We were told that they have never been free. The current cost is $30 per night.

We were allowed to park for free (without hookups) on the North side of the casino. We were told that we could stay up to two nights. We only stayed one. No comp drinks. We were shocked when we were charged $3.25 per drink. We've been Total Rewards members for some time now. Food was a bit pricey too. $10 for a burger? Ok, we truly enjoyed the greyhound dog track. Everyone was nice. It was quiet on the North side, very little traffic. Good for an overnighter.
Comments