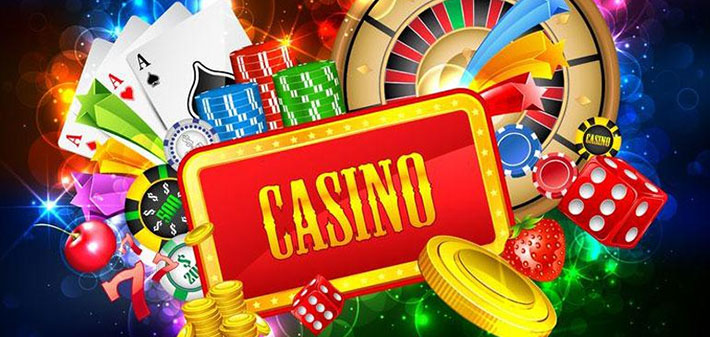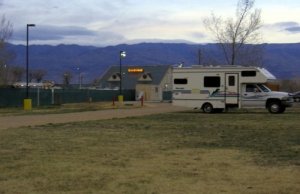 RV Parking and Camping Information
Overnight RV Parking Allowed:

Fee:
($5/night limit 5 nights)
Parking Rules:
($5/night limit 5 nights)
Overnight RV Parking is OK - $5/night
Map
User reviews
It's $10 per night. Nice little spot.
Stayed here May 2016. The grassy RV area with trees is maybe 100 yards from the back door of the casino. Room for maybe 20+ RVs. Only 10% full when I was there. No power or anything, just a nice place to park. I got $10 of free gambling credits with free membership which you can gamble into maybe $5 or $10 of winnings. The casino is open 24 hours.

Very convenient when traveling on US-395. Right on the edge of Bishop, CA which has plenty of stores and services. I think you can probably park at the huge and nice VONS parking lot for free, so maybe that's even better.
Report from Dan & Jenny, May 7, 2010

Thought I'd pass on that the above casino now charges five dollars per night for dry camping. Also the limit is five nights. We stayed overnight 5/2-5/3/10.
report from Larry S., January 2008

We travel through Bishop often. This is a small but clean casino. They have provided a clean, level, grass area across a side street from the casino. Probably only 200 yards from the entrance. The parking is for RV's. 'Security comes through often. It is quiet, safe and there is plenty of room. This is dry camp, however you can get water and there is a dump station at the shell station on the south end of town. There are rest stops on HWY395 in both directions with dump stations, however they are at least 50 miles away. There are several RV parks in the area with full hook ups that could be used for a fill and a dump.

The weather gets quite cold in the winter as you are in the sierra's and it does reach the 100's occasionally in August. The area is beautiful and the fishing is good. Law's is about 6 miles away and has a really neat railroad museum. The Paiute Museum Cultural Center is a must. It is on Line street about 3 miles from the Casino.

The food at the casinos quite good and the casino games do pay off quite well. The casino employees are very accommodating.
From Karen B., March 2007
The RV parking is a large grassy area with small trees, trash barrels and beautiful mountain views. Check in with the casino security is required. They provide a pass which is good for five days.

To get to the parking area, driving north on US 395 go past the casino and gas station. Turn left onto the road and then right into the parking lot. Continue through the lot to the RV parking.

This casino is fairly small but has a surprisingly good assortment of machines, both video poker and muti line slots. Even though we eventually lost some money we enjoyed playing here. They also have a few blackjack and poker tables.

The Shell station on the south end of town has a dump station - free with 12 gallons of gas , otherwise $5.00.
View all user reviews
{{#ratings}}
{{#editor}}
{{/editor}} {{#user}}
{{/user}}
{{/ratings}}
{{title}}
{{#ownerCreatedBlock}}
{{#owner}}
{{#url}} {{#avatarSrc}} {{/avatarSrc}} {{^avatarSrc}} {{& avatar}} {{/avatarSrc}} {{name}} {{/url}} {{^url}} {{#avatar}} {{& avatar}} {{/avatar}} {{name}} {{/url}}
{{/owner}} {{#created}}

{{created}}

{{/created}}
{{/ownerCreatedBlock}} {{#category}}
Category:
{{category.title}}
{{/category}}
{{#fields}}
{{#showLabel}}
{{label}}:
{{/showLabel}}
{{& text}}
{{/fields}}