Review Detail
4.5
1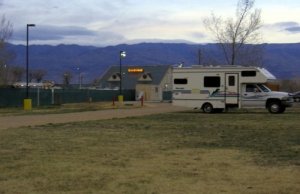 It's $10 per night. Nice little spot.
Stayed here May 2016. The grassy RV area with trees is maybe 100 yards from the back door of the casino. Room for maybe 20+ RVs. Only 10% full when I was there. No power or anything, just a nice place to park. I got $10 of free gambling credits with free membership which you can gamble into maybe $5 or $10 of winnings. The casino is open 24 hours.

Very convenient when traveling on US-395. Right on the edge of Bishop, CA which has plenty of stores and services. I think you can probably park at the huge and nice VONS parking lot for free, so maybe that's even better.
Comments