Review Detail
4.5
1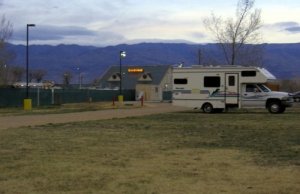 report from Larry S., January 2008

We travel through Bishop often. This is a small but clean casino. They have provided a clean, level, grass area across a side street from the casino. Probably only 200 yards from the entrance. The parking is for RV's. 'Security comes through often. It is quiet, safe and there is plenty of room. This is dry camp, however you can get water and there is a dump station at the shell station on the south end of town. There are rest stops on HWY395 in both directions with dump stations, however they are at least 50 miles away. There are several RV parks in the area with full hook ups that could be used for a fill and a dump.

The weather gets quite cold in the winter as you are in the sierra's and it does reach the 100's occasionally in August. The area is beautiful and the fishing is good. Law's is about 6 miles away and has a really neat railroad museum. The Paiute Museum Cultural Center is a must. It is on Line street about 3 miles from the Casino.

The food at the casinos quite good and the casino games do pay off quite well. The casino employees are very accommodating.
Comments