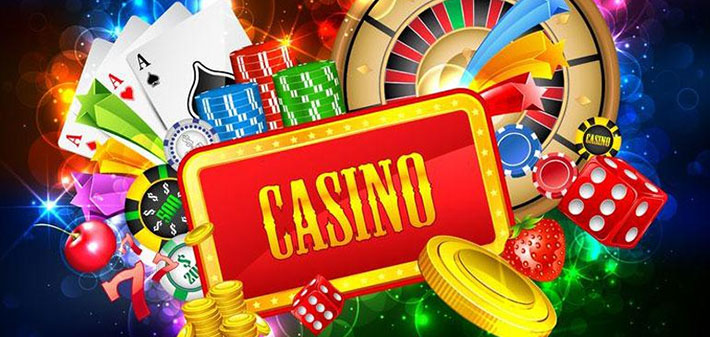 Contact Information
Phone Number2:
866-751-6500
Location
Directions:
Located on NV-160.
RV Parking and Camping Information
Overnight RV Parking Allowed:

Parking Rules:
Overnight parking only allowed for guests staying in the hotel.
Casino Information
Liquor Served:

Liquor Comped to Players

Types of Gaming
Slots
Table Games
Race Book
Sports Book
Bingo
Overnight RV Parking is not allowed.
Map
User reviews
I have parked here in the past and given them some business but never again. The Game King keno payoffs are the lowest I've ever seen. What does that tell you about the payoffs on the other machines? Would they just set the keno machine payoffs low, or would they set all their machines low? Also, there are some very shady looking people hanging around and the smoke is terrible. All in all, just say no. Go somewhere else.
RV parking is in the lot in front of the casino. There are no designated RV spots, you park across car spots the same as you would at WalMart. Parking is allowed, sometimes for days. This is a safe parking spot with many eateries within easy walking distance.

I have not parked here but I own a winter spot in Pahrump, so I am familiar with the area. I have spoken with casino employees who all say RVs are welcome to park.

Casino is smokey and the food is typical casino fare.
Drove around the place twice and found no parking for RVs. There is a dirt lot behind the casino, but it looks like it does not belong to the casino, and there is no security there. Looked very seedy too. We went on and stayed at Saddle West down the road for $25. Highly recommend that place, and you will be able to sleep well at nite!!
March 2011
(Updated: March 16, 2011)
Lots of room in the parking lot with RV's allowed to stay the night. There were about 10 spread out during our visit. Buffet is inexpensive, but no taste. Casino is small and the machines didn't want to give us any "reward" for keeping them company.

RV Park down the road is $325 a month.
Report from Just Wanderin', March 1, 2010

We visited the Pahrump Nugget but didn't notice any RVs in the rather small parking lot or behind it. However, there are many casinos and RV parks in the area that folks going through the town should not have any trouble finding a place to stay. Right up the road was the Preferred RV Park.

We got our new Player's Cards and tried out the machines. Your new card includes a $3 bonus for playing the machines. We didn't care for the machines as much as other places. Specials are offered for the buffets. The buffet is under $10 for dinner and under $9 for lunch. We didn't eat there but there appeared to be a good variety of food. Several nights during the week the buffet special is 2-for-1.
View all user reviews
{{#ratings}}
{{#editor}}
{{/editor}} {{#user}}
{{/user}}
{{/ratings}}
{{title}}
{{#ownerCreatedBlock}}
{{#owner}}
{{#url}} {{#avatarSrc}} {{/avatarSrc}} {{^avatarSrc}} {{& avatar}} {{/avatarSrc}} {{name}} {{/url}} {{^url}} {{#avatar}} {{& avatar}} {{/avatar}} {{name}} {{/url}}
{{/owner}} {{#created}}

{{created}}

{{/created}}
{{/ownerCreatedBlock}} {{#category}}
Category:
{{category.title}}
{{/category}}
{{#fields}}
{{#showLabel}}
{{label}}:
{{/showLabel}}
{{& text}}
{{/fields}}