Review Detail
1.9
4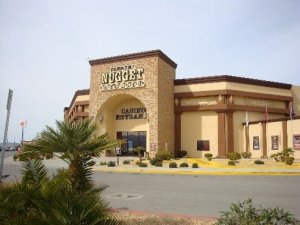 Report from Just Wanderin', March 1, 2010

We visited the Pahrump Nugget but didn't notice any RVs in the rather small parking lot or behind it. However, there are many casinos and RV parks in the area that folks going through the town should not have any trouble finding a place to stay. Right up the road was the Preferred RV Park.

We got our new Player's Cards and tried out the machines. Your new card includes a $3 bonus for playing the machines. We didn't care for the machines as much as other places. Specials are offered for the buffets. The buffet is under $10 for dinner and under $9 for lunch. We didn't eat there but there appeared to be a good variety of food. Several nights during the week the buffet special is 2-for-1.
Comments