Review Detail
3.8
4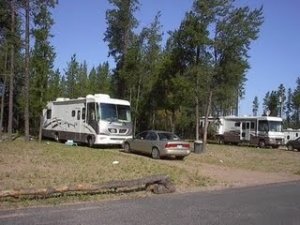 report from LaVerne and Rick, September, 2007
http://www.route149.com

We stayed here overnight in August 2007. They have free RV sites with electric hook-ups, but they are only back-in sites. We have a motorhome and tow a vehicle, so we didn't want to unhook just to back into a site for one night. We asked about parking overnight in their parking lot, and were told that we could. The casino is small, so the parking lot is not that big. The lot was not even half full, so we had plenty of room to park away from the cars.
 
There are more slots than table games, and no poker room. The 2004 Casino Camping guide mentions $1. Blackjack tables, but the lowest we found was $5. We were there on a Wednesday, so maybe the $1 tables are open only on the weekends. There is a bar, but no sit down restaurant, just a small counter service offering hot dogs, fries and such.

Comments