Kewadin Casino Manistique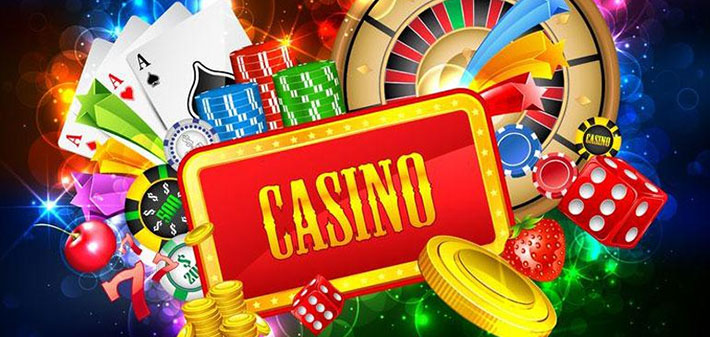 Kewadin Casino Manistique
RV Parking and Camping Information
Overnight RV Parking Allowed:
Maybe - Read Listing and Reviews
Campground Information
Reservations:
For reservation information, contact Kewadin Manistique at 1-800-KEWADIN (539-2346).
Pet Information:
Allowed with the usual leash and clean-up rules.
Campground Information:
o       Located on the west side of the Casino Parking lot
o       10 sites with 20 amp electrical services
o       7 picnic tables are available by area of sites
Big Rig Friendly:

Casino Information
Liquor Served:

Overnight RV Parking isn't allowed outside of the RV Park.
Map
User reviews
Nice little casino with a Wonderful set-up for RV's. There are 2 30amp plugs up along the west edge of the small parking lot (you could stay on hard surface and reach these) and 10 20amp plugs in the grass area along the trees, almost a little park like setting. Ground is firm and no trouble setting up. FREE elec. connections but no water or dump available. I stayed 3 nights and enjoyed the fairly loose slot action and the nice rv setting. Did not think much of the little diner but the bar was an excellent football location ! CBS is the only antenna tv station and radio is weak as well. Good grocery and fuel in town about 5 minutes away. Also, don't miss the Fayette State Park about 40 min. away with a Wonderful refurbished iron smelting furnace and turn of the century village. You will enjoy this location and the Price is certainly right ! Updated coordinates for mapping - 45.968744, -86.160884
Nice little setup in a nice little town.
There are 10 sites with 20 amps lined up and pretty tight together but easy to back in and several can be pull-thrus. There are two more sites with 30 amps that are near the parking lot and very easy to get in to.
The "ghost" mining town in nearby Fayette is very interesting and so is the Palm Book "Big Spring" state park where there is a neat self powered "raft" that takes ~20 people at a time across the spring where the water is so clear you can see the 10,000 gal/min water entering through the bottom 40' below. It costs $8 for either one but they can both be visited in a day for one admission.
Simply pick a site. I went to the cashier cage, and they said they are not charging for the camping this year. No registration required. They have 10 grassy sites, back-ins, and they are ridiculously long. Like 300 feet. You may want to check-out early in the day as non-observant casino customers come in and park their cars in front of the motorhomes blocking you in. We stayed for one night mid-July and were the only camper there. 20 amp electric is all they have. No dumpster, no water, no dump station. Free coffee/soda. We didn't try the restaurant. Convenient location near Manistique. We visited the fish hatchery, Kitchi-ti-kipi spring (a must see), the lighthouse and jetty while we were there. If you need drinking water, freshwater cold springs are available at the lakeside parks so bring a jug. Casino is very small.
Report from C. Randel, August 20, 2010
 
There are ten RV sites on the west side of the parking lot and each site has 20-amp service, but no water or sewer. The sites are on grass and are very long, but are not wide. The RV park is seldom full so parking in every other site gives a lot of room. The 20-amp electric was strong and never dropped below 115-volts, but we did not attempt to run the air conditioner. (Hint: park near the post with the circuit breakers and your voltage will not drop much.)
 
The sites are $10 a night, but the casino reimburses campers with $10 in tokens. When you register be sure to tell the clerk there are two people in the RV or you will only get $5 in tokens. If you don't want to pay for the RV park there is parking for RVs in a level gravel parking lot behind the paved parking lot for cars. Campers are welcome to boondock in that lot free. The slots seemed to be a bit tight and the restaurant is small and didn't look very inviting so we ate in town.

Report from Ron and Jean, July 6, 2010

We stayed at Kewadin - Manistique about a week ago. The report from Gail H., August 2008 appears to be for Kewadin - Sault Ste Marie and not for Manistique.

The electric hookups at Manistique are new -- installed within the past few months. Voltage dropped to about 105V when drawing 15A. We were told it is okay to park in the parking lot without paying a fee. However, the $10/night fee is "refunded" in the form of slot tokens. Tokens to be played in a small number of "token only" three-reel slots.
Parking area is about 100 yards from casino just beyond the west edge of the parking lot

View all user reviews
{{#ratings}}
{{#editor}}
{{/editor}} {{#user}}
{{/user}}
{{/ratings}}
{{title}}
{{#ownerCreatedBlock}}
{{#owner}}
{{#url}} {{#avatarSrc}} {{/avatarSrc}} {{^avatarSrc}} {{& avatar}} {{/avatarSrc}} {{name}} {{/url}} {{^url}} {{#avatar}} {{& avatar}} {{/avatar}} {{name}} {{/url}}
{{/owner}} {{#created}}

{{created}}

{{/created}}
{{/ownerCreatedBlock}} {{#category}}
Category:
{{category.title}}
{{/category}}
{{#fields}}
{{#showLabel}}
{{label}}:
{{/showLabel}}
{{& text}}
{{/fields}}