Review Detail
3.4
3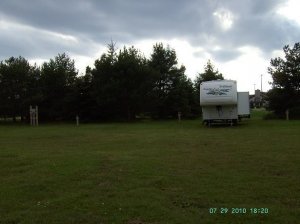 Nice little setup in a nice little town.
There are 10 sites with 20 amps lined up and pretty tight together but easy to back in and several can be pull-thrus. There are two more sites with 30 amps that are near the parking lot and very easy to get in to.
The "ghost" mining town in nearby Fayette is very interesting and so is the Palm Book "Big Spring" state park where there is a neat self powered "raft" that takes ~20 people at a time across the spring where the water is so clear you can see the 10,000 gal/min water entering through the bottom 40' below. It costs $8 for either one but they can both be visited in a day for one admission.
Comments