Review Detail
3.6
3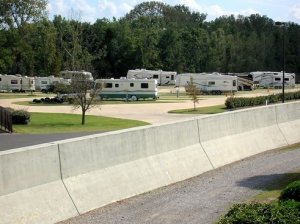 -report from John & Joie, October 2008

Very nice RV park with helpful and friendly staff. The casino (now called Lady Luck) is a river boat, so the size of the gambling area is limited. The river boat has a snack area, and there is a buffet up on the mainland (entrance.)

Not much going on in the town of Caruthersville right now. It appears to have suffered from the river flooding so gambling is pretty much what you'll be doing. All in all, a very nice place to stay and play. They have a small laundry area next to the RV park which makes it handy to get things back in order to hit the road again. No pool or hot tub. The below posts pretty much tell the story, but here are a few pictures of Lady Luck RV Park and Casino.
Comments