Review Detail
4.0
4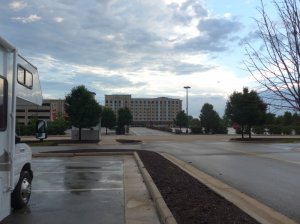 MUST Park in SOUTH Lot.
Great paved lot with TOO much of Curbing to manipulate RV +
Suggested to all who would listen: SIGNAGE NEEDED for RV parking in South lot; behind the Casino.
Security will Shuttle as it is a distance to walk to front of the Casino.
We were the ONLY RV for the night.
Comments