Review Detail
4.0
4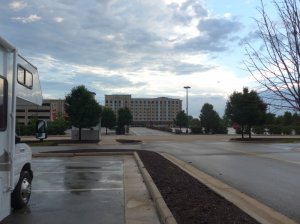 RV parking allowed - great casino
August 2016
RV parking is now allowed.
Huge near level blacktop carparks at rear of hotel, floodlit and has security patrol.
Only drawback is overnight noise from nearby plant - just like being on a cruise ship!
Great casino, loose slots, plus table games.
Plenty of dining choices, but 2 for 1 buffet dinner on Tuesdays - terrific food choices here.
Comments