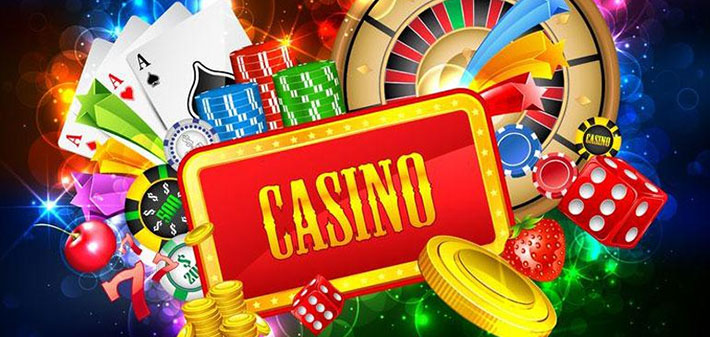 Contact Information
Phone Number2:
800-871-0711
Campground Information
Campground Information:
123 spaces just for RVs, with electricity, water, cable TV, sanitary hookups, telephones and propane at every spot.
Big Rig Friendly:

Site Information:
$41 a night for full-hookups.
Casino Information
Types of Gaming
Slots
Video Poker
Table Games
Poker Room
RV Park -- Overnight RV Parking is OK too
Map
User reviews
The park has about 12 pull-thru sites. We are 65' long and fit. The park is nice and quite. When you come in you stay to the right and It's in the back of the Casino. Didn't see anyone parking in parking area at Hollywood but there is a huge space across the road at Sam's Town Casino and there were several RV's parked there. Sam's Town also has a RV park and it says it starts at $19.99 a night. We paid $24 at Hollywood not the $41 that it says. We drove thru Sam's Town RV park and it is also a nice park. There is one pull-thru up by the bathrooms and that is the spot we got so we were able to use wifi. Not sure how strong it is down where the other pull-thrus are. We ate at the lunch buffet, it was just ok.
3 options withing eyesight
I'll date this Late March 2016. Within Eyesight: Resorts-Free Dry Camping, Hollywood: RV Park is $41/night, Hollywood: I dry camped in the parking lot next to another Class A and the Casino did not care (I asked). Sam's Town RV Park: NOT CLOSED, in fact they have a large sign RV PARKING STARTING AT $19.99 NIGHT. Also Sam's Town had Dry Campers, and 18 Wheelers in the Parking lot (I assume for free)
This is a well done facility. We stayed three nights in June 2015. Check in is at the front desk and must be done before occupying a space. The front desk staff were friendly and helpful and advised us to get a players card which would get us 55 cent breakfast buffets and comps on campground. The campground is full service E/W/S and well spaced. There is a special handicap area and both pull thru and back ins. A number of the back ins have a covered table area. We were in a 45' MH in a pull thru with plenty of room for the car also.

Homesteading is not allowed.

If visiting Memphis and not concerned with a 35/40 minute drive I would recommend this to be the place to stay.
Sams Town RV Park is Closed, Glad we found Hollywood.
My wife and I found this RV location by luck back in August of 2012.
We took a fast trip from California to Kentucky and on our way back we wanted to stop at Sams Town as I remembered from a few years back they had an RV Park but when we got there it was closed the RV Park, So we went across the street and followed the signs to Hollywood Casino RV Park.
I parked at the park but had to walk all the way inside the casino to the front dest to check in.I was givin a code for the door to enter the Casino from the side great for a late night walk.
The food choices sucked as the nice steak house was closed and we dont eat at buffets and the burger cafe food was just that.We could not find the steak house and had to ask security.
Gambling sucked so we walked to the place next door and the whole walkway was covered and lighted, heck it was even a romantic walk as it was a warm August evening, ok getting off subject.
Anyways that was a better casino to gamble.
Getting back to the RV Park it was well worth the few bucks and i am glad we found it.
I think the economy has hit these casinos hard and that is why so many have changed there services, from free drinks at the bar to RV Parks being closed, to having to walk a mile to check in and not at the RV Office.
report from John & Joie, October 2008

Hollywood Casino RV park is a friendly and enjoyable place to stay. The bath house/laundry area is new, and very luxurious for a RV park. Just a few more items to add to the other posts:

* The newspaper is not "really" free. You are being charged for it daily. It is up to you to pick it up, or you can refuse the charge and not pick it up also;
* Very limited pull-thru sites. If you require one, the best thing to do is call and reserve a spot prior to arrival;
* Wireless internet was free and reliable;
* Propane is sold at a very reasonable price;
* Pool (with small water slide) and hot tub area is open to RV park residents, but you need to get a pass card from the hotel front desk first, and;
* Casino was very nice with lot's of things to see along the outer edge. We didn't have much luck on machines here on this trip.

For the price, it is a flip-up between here and Sam's Town. If you like to use the park's showers, then Hollywood Casino is the better place to stay at.
View all user reviews
{{#ratings}}
{{#editor}}
{{/editor}} {{#user}}
{{/user}}
{{/ratings}}
{{title}}
{{#ownerCreatedBlock}}
{{#owner}}
{{#url}} {{#avatarSrc}} {{/avatarSrc}} {{^avatarSrc}} {{& avatar}} {{/avatarSrc}} {{name}} {{/url}} {{^url}} {{#avatar}} {{& avatar}} {{/avatar}} {{name}} {{/url}}
{{/owner}} {{#created}}

{{created}}

{{/created}}
{{/ownerCreatedBlock}} {{#category}}
Category:
{{category.title}}
{{/category}}
{{#fields}}
{{#showLabel}}
{{label}}:
{{/showLabel}}
{{& text}}
{{/fields}}