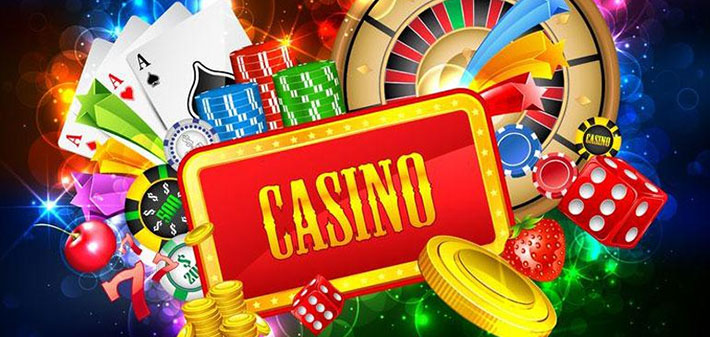 RV Parking and Camping Information
Overnight RV Parking Allowed:

Parking Rules:
RV Park and Free Overnight Parking
Campground Information
Amenities:
Cabin/Cottage Rentals (50)
Cable Services (Major)
Condition of Interior Roads (Good)
Control Access Gate
Fire Rings
Firewood
Groceries
Guest Services
Ice
Laundry
Onsite Rentals (50)
Restaurant
Restrooms
RV Storage
RV Supplies
Self-Service RV Wash
Surface of Interior Roads (Paved)
Internet Access:
WiFi Free
Pet Information:
Pets Allowed
Campground Information:
Rates for RV Park are:
Sun - Thus. $29 + tax
Fri. and Sat. $38 + tax
$23 per night if you stay 28 days or more.
Big Rig Friendly:

Casino Information
Types of Gaming
Slots
Video Poker
Table Games
Bingo
RV Park
Free Overnight RV Parking also available
Map
User reviews
Free parking in the car lot. Easy access. Two of our party of 4, $500 ea. on the slots. Winner! Grandma left her $5 and was done. Our Black Jack player went backwards.
Big level car lot. Very quiet.
Big huge (80 acres) to to the south open grass field. Run your dog.

I am glad this one was available and no hassles at all.
Prices have Changed - May 2016
Parking lot is still free and Plenty of space - I found a gravel area with some trees, was very nice and close to entry. RV Park has ridiculous fees (in my opinion) for a casino -- Sun - Thus. $29 + tax -- Fri. Sat. $38 + tax per night -- $23 per night if you stay 28 days or more. They do have everything, laundry, WiFi, Good Sam, FHU etc. I also got WiFi in the free parking lot as well as all antenna tv stations from Minn.. $1.99 Ham and Egg breakfast, $2.99 lunch special, Free play for new members -- table games charge a $0.50 fee per hand to play ??? except BlackJack. Table games are Texas Holdum, 3 and 4 card poker but no PaiGow. Golf course next door was a nice touch.
Best Casino/RV Park in MN
Great experience, friendly staff in RV park and Casino. Facilities very nice, big rig friendly.
report from Anonymous, June 9, 2009

We stayed a couple of night in July 2008 and were very impressed. Good level, paved pads, picnic tables and fire rings. All sites are back-ins, but the price was great. Less than $20.00 per night.

Apparently campground is relatively new as most of the trees are not yet shading anything. Poked my head in the shower building and it was very nice and very clean.

Casino is small compared to what I am used to, but nice and clean. Signed up for a casino card and got $10.00 free.
View all user reviews
{{#ratings}}
{{#editor}}
{{/editor}} {{#user}}
{{/user}}
{{/ratings}}
{{title}}
{{#ownerCreatedBlock}}
{{#owner}}
{{#url}} {{#avatarSrc}} {{/avatarSrc}} {{^avatarSrc}} {{& avatar}} {{/avatarSrc}} {{name}} {{/url}} {{^url}} {{#avatar}} {{& avatar}} {{/avatar}} {{name}} {{/url}}
{{/owner}} {{#created}}

{{created}}

{{/created}}
{{/ownerCreatedBlock}} {{#category}}
Category:
{{category.title}}
{{/category}}
{{#fields}}
{{#showLabel}}
{{label}}:
{{/showLabel}}
{{& text}}
{{/fields}}