Casinos are common entertainment hubs for people around the world, a place to socialize, casually pass the time or even win big. Although gambling online now has a strong presence in the casino industry, the excitement and fascination for physical casinos has not died down. With the rise in gambling industry worldwide, it is one of the most popular in terms of tourism.
Have you ever heard of casino tourism?
Casino tourism is all about travelling across different locations where casinos are legalised to gamble, to enjoy the casinos while also having a holiday. This form of tourism is a big thing for lovers of gambling and travel, it offers both gambling and hospitality attached to various casinos.
The excitement about setting foot in a place with so many games is hard to dismiss. While gambling and winnings is the pull of these trips, casinos worldwide offer resort facilities and hospitality like accommodation, excellent restaurants with various cuisine, shopping centers and spas
Let's explore the world of casino resorts with a list of top travel destinations that guarantees all round entertainment for you and even your family.
Las Vegas (United States)
The United States is one of the best tourist destinations you don't need to second guess about. Las Vegas is the most popular of all casino cities, featured in numerous movies and TV shows for its casinos and nightlife.
It offers the opportunity of potential adventure in the daytime and lots of fun at night.
You can visit restaurants, clubs and bars, live shows and performances, shopping malls and casinos filled with slot machines, blackjack, baccarat, and roulette and many other games designed to thrill tourists.
If you happen to visit the United States, do not forget to check out famous casinos in Vegas like Bellagio Las Vegas, and The Wynn Las Vegas .
Macau (China)
Although China is not very receptive of gambling, its special administrative region is an exception. With large crowds visiting the city every year, Macau is the popular hotspot for gambling in China. Macau is about seven times bigger than Las Vegas, rich in fun, culture and history that'll definitely catch your time and be worthwhile. With bright lights and fancy games, Macau is a bustling zone.
It will mesmerize you with the sheer opportunity to try out something new, be it gaming table, slot machine.
Popular casinos you can check out in Macau include The Venetian Macao, Grand Lisboa, Wynn Palace etc.
London (United Kingdom)
When you explore the United Kingdom as a tourist, you'll be surprised at how many casino cities and resorts you can find.
London houses many of the best and largest casinos in the world, but also provides amazing restaurants, museums and other tourist attractions to enjoy. You can also check out local pubs and lounges in your spare time.
With over 20 casinos to choose from, London is the primary top-class casino city in the United Kingdom.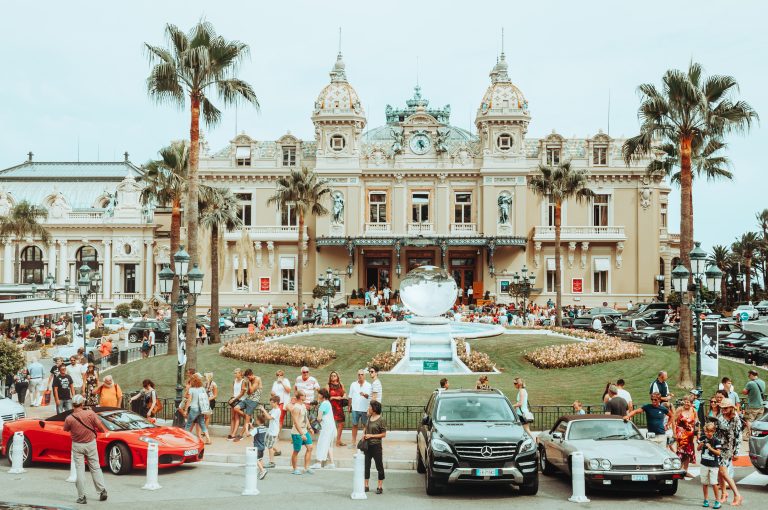 Monte Carlo (Monaco)
As a casino enthusiast, a trip to Monaco for a classy casino experience should be on your to-do list if you have not been there before. You're missing out on meetings with rich and famous gamblers, and also both high-stakes games and one cent bets in the casinos.
The Monte Carlo Casino, also named Casino de Monte-Carlo, is the most famous and biggest gambling and entertainment complex in Monaco. A glamorous casino style with 108,000 square feet of casino gambling space and history, art, architecture, beautiful beaches, beach clubs, hotels, restaurants and more.
It is perfect location for lovers of art, classical movies, history etc.
Monaco is undoubtedly your go-to casino location.
The Bahamas
Bahamas should be on your list of places to go for a dream vacation. The white sandy beaches, the bar, the clear blue ocean and the sparkling beauty of the sea is definitely intoxicating.
The casino attracts thousands of visitors throughout the year, they offer free play and slots that'll definitely charm you and also fun and adventures for the family including a water park.
Conclusion
Casino tourism is a beautiful holiday idea for all enthusiasts, you can play your favorite betting game and also enjoy the tourist attractions.
Each of these locations is a place worth visiting at least once in your life. Start brushing up your skills and pack your bags and go on that trip!