Review Detail
2.9
8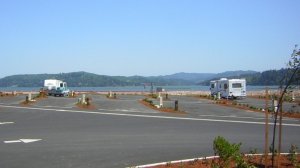 Flooded, drity, loud, and homeless camp nearby.
Avoid this RV park. We have stayed her several times and each time something has always been stolen. There's a homeless camp near here and they are always coming thru the park asking for money, shower code, and digging thru garbage cans. The train runs thru here often and they blow that whistle long. The roads inside the campground flood all the time, and the wifi is spotty. You're better off at a mom and pop RV park than this mess hole.

The casino is a dirty smokey pit hole with machines so tight you're tossing your money down the drain. AWFUL place.
Comments