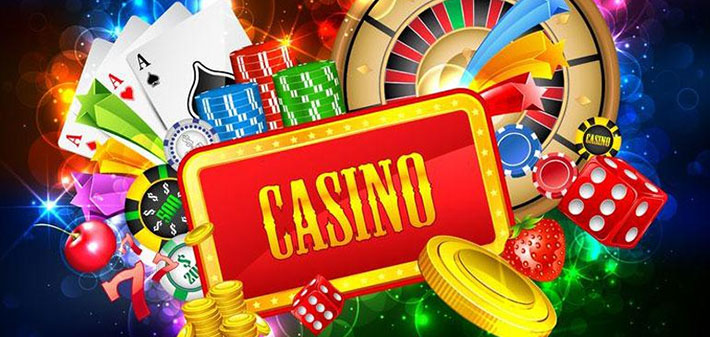 Contact Information
Phone Number2:
888-837-7425
RV Parking and Camping Information
Overnight RV Parking Allowed:

Parking Rules:
RV's are to park on the south side of the casino in a paved parking lot.
Parking Area Description:
Paved a mostly level car parking area.
Casino Information
Liquor Served:

Liquor Comped to Players

Overnight RV Parking is OK
Map
User reviews
OK to overnight per security
Security guard said to park RVs in the middle of the shared lot between the casino and the Holiday Inn, and said I could stay 3 or 4 nights before they would do a welfare check on me. Gold Town's restaurant is temporary/permanently closed, but the Nugget Casino across the street has a steakhouse and a regular cafe and a Capriotti's Sandwich Shop, plus other restaurants within a few blocks, and a Walmart down the road.
Okay, but not my first choice.
No designated RV lot, other than a car parking area on the south side of the casino. Small casino. We didn't try the food. There's better places in town, both for the casino and for RV parking. Can use the "Gold Mine" rewards card at 3 different casinos in town.
Name change, now Gold Town Casino. Still allows overnight RV parking in the south side of the lot. The Lakeside Casino/RV park is also no longer Terrible's.

Sunday buffet at 1pm was still breakfast, food had been out for quite a while.
Drink service was slow.

Report from Just Wanderin', February 27, 2010

We know there are a couple of Terrible's but had never been in one until recently. The inside is decorated western style and really interesting. The bar seats were of cow hide and even saddles are available if you care to sit in one.

Our main purpose was to eat. First of all we signed up for Player's Cards. For new members you have a choice of a t-shirt or a hat. Then, the casino puts $5.00 on your card to start you off. You can earn points in the restaurant or even in the gas station or country store.

They have a couple on-going $9.99 specials or you can eat at the buffet. The specials include T-bone steak, ribs, pork chops or a New York steak. When we arrived they had a seafood buffet going on for $11.99. They also offer a champagne breakfast buffet for $8.99.

We found the machines a little tight. (Don't we all say that)

The RV area was in the parking lot behind the casino. Several RVs were parked there for dry camping. We didn't check the details but there are plenty of casinos and RV parks in the area.
Report from reader Karen B. March 2007

Look for the free parking sign. Large , fairly level lot. There were about ten other RVs staying and room for many more. The Preferred RV Resort next door charges $10.00 for dump and water fill.


View all user reviews
{{#ratings}}
{{#editor}}
{{/editor}} {{#user}}
{{/user}}
{{/ratings}}
{{title}}
{{#ownerCreatedBlock}}
{{#owner}}
{{#url}} {{#avatarSrc}} {{/avatarSrc}} {{^avatarSrc}} {{& avatar}} {{/avatarSrc}} {{name}} {{/url}} {{^url}} {{#avatar}} {{& avatar}} {{/avatar}} {{name}} {{/url}}
{{/owner}} {{#created}}

{{created}}

{{/created}}
{{/ownerCreatedBlock}} {{#category}}
Category:
{{category.title}}
{{/category}}
{{#fields}}
{{#showLabel}}
{{label}}:
{{/showLabel}}
{{& text}}
{{/fields}}