We've been traveling the country in an RV full-time since the early 2000s, so we know a thing or two about the best casinos to stop at — and how to save some extra cash while on the road. Many casinos offer free or inexpensive temporary or overnight parking for RVers. But there are a lot of casinos to check out in the U.S. and Canada, so if you're new to the lifestyle, or if you're simply planning your first casino camping road trip, the number of casinos that are RV-friendly can seem overwhelming. So, we're here to help. Although RVers will be setting off at different points, there are a few places and RV parks to check out when planning your cross-country road trip.
Las Vegas, Nevada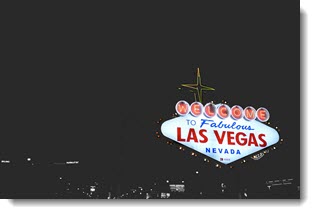 A cross-country, casino-hopping road trip would not be complete without a stop in Las Vegas. While Nevada generally is a RV-friendly state, it's a lot harder to find overnight RV parking in Las Vegas. Many casinos have a RV park but do not offer overnight camping, while some casinos offer overnight camping unofficially. Circus Circus RV Park is the best option for RVers looking to to stay overnight. It is close to The Strip and has hook-up access, a pool, hot tub, a dog park, and TV room, among other amenities.
Although Vegas can be on the more expensive side, there are ways to save money in Vegas. If you eat your meals at non-peak hours, you'll typically receive special offers or discounts on meals without sacrificing the quality. You can also save money on beverages while gaming, show tickets at Tix4Tonight, and by stocking up on snacks and necessities at gas stations instead of at the hotels or casinos.
Pauma Valley, California
There are a number of RV-friendly casinos in California that offer overnight parking. But the one that we're going to recommend is Casino Pauma in Pauma Valley, California. Pauma Valley is a great place to stop, not only for its beautiful scenery, but also for its location: It's not far from San Diego, Los Angeles, and Tijuana. Although this location is not an RV park — there are no hook-ups available — it's a highly-recommended location by nearly all who stay there. There's also plenty of cheap food and drinks nearby. If you choose this location, just be sure to follow the rules for camping.
Tucson, Arizona
Like California, there are many casinos in Arizona that offer overnight camping. Tucson, Arizona is not only a great place for travelers who want to check out the sites, but it's also a great location for RVers traveling cross-country. As far as places to stay go, two of the best options in Tucson are the Desert Diamond Casino and Casino Del Sol. Both offer overnight RV parking but do not have an RV park. They are both highly-rated on all accounts, including the parking area, casino, food, and overall experience. And if you're worried about cheap eats, many reviewers have commented that both casinos feature a number of affordable meals and buffets.
Charles Town, West Virginia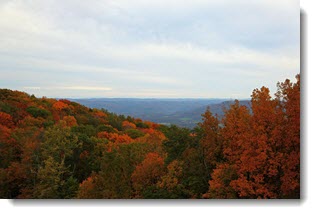 West Virginia is a very beautiful part of the country, especially in the fall. If you time it right, you'll have an incredibly scenic journey to the next casino on our list: Hollywood Casino at Charlestown Races. At this casino, overnight parking is allowed for free, but no RV park is available. This location is an attractive option due to its wide gaming variety and affordable meal options. Like the other locations on this list, this casino and park were rated highly on all accounts, with reviewers stating that they enjoyed their overall experience.
As mentioned, there are many more RV-friendly casinos in North America than what's included on this list. So don't hesitate to expand your list of stops! Take a look at our list of RV-friendly casinos in the U.S. and Canada to see which casinos offer overnight or temporary parking.