Review Detail
3.2
14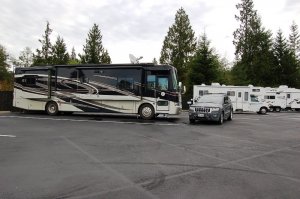 Well things have changed since the 10 years ago we were here. There is now a gravel lot to the south of the casino that is not level but doable, I was able to level okay with levelers, some others had to block things up some. I've been in worse lots. Usual check in at Hotel desk and they give a pass but 24 hours only. They said it can be extended with permission of the higher ups. I guess if you use your card and prove you are donating... Really enjoy the smoke-free casino, that seems to be the going trend now.

Had meal in the brew pub and we were both pleased with food and service. Fuel on site at good price, didn't fuel but will hit it in a day or two when we come back by.

I didn't see a high level of security in the parking lot but could have missed them making the tours.
Comments