A new decade and a new year mean another round of questions and uncertainties over the future directions of online gambling. Having seen it rapidly evolve over the last few years, we can expect a few trends to continue unabated, while others could create enormous shifts in how the market operates.
Looking at some popular examples from the US, UK, South Africa, and the games themselves, where are the biggest changes to gambling in 2020 likely to come from, and what could they mean for the next decade in online casinos?
Increasing Engagement
Some of the most profound changes we've seen in the world of gambling since the new millennium come from a new level of online casino expansion. While online casinos are not exactly new at this point, it's important to note that these are still seeing immense growth with each passing year, as they diversify in both game selection and reach.
One of the biggest issues on this front has been difficulties that come with adapting to specific regions and certain sets of devices. In countries like America and the UK, this development continues down the same steady route it has taken for years. The infrastructure is here, and general interest is well established, so a predictable trajectory makes sense.
On the other hand, we have other nations such as South Africa. Despite being an advanced nation, SA is sometimes not as well represented in online casinos as the UK or US. Historically this has been fairly typical for any country outside of the US/UK sphere, though this pattern has been rapidly shifting in the modern age.
Today it is quite common for websites to collect a range of different targeted casino websites for countries like SA into one large centralized location. With specifically targeted bonuses and game selections, this form of evolution, not just in SA but in the greater global online gambling environment, has made significant contributions to modern expansion.
The result of this growth is a much vaster, more varied, and more competitive online casino scene. While it will be the people within the smaller countries which should notice the most profound overall changes, it should also be noted that these developments will also drive innovation far beyond just their borders, and into the larger world.
The Evolution of Games
Online casino games are rare in the world of entertainment in that enormous technological drives aren't as consistently transformative here as they might be in others. While certainly better looking than games ten years ago, and more diverse, the root systems are still much the same. This is because casino games don't need to lean on such complications, the engagement comes from the base game concept.
There are, however, a few major areas that might buck this trend. The first is the rise of live casino gaming. Streaming in many forms of media has been one of the biggest developments of the 2010s, and this is a pattern we expect to see continue into the 2020s.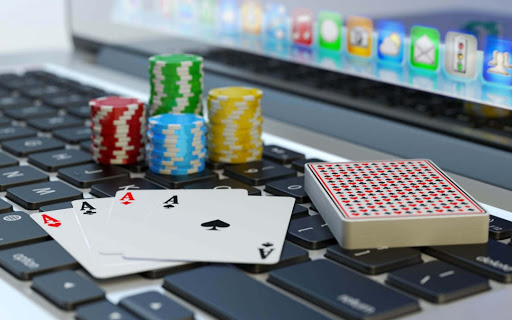 Similarly, the development of virtual reality systems is also likely to see a massive expansion in the next decade, though higher barriers to entry will undoubtedly ensure this is on a lesser scale.
Taking a broad view of the new year or the next few years in online casino gambling, we get the unmistakable impression that the entire industry is going to be one of far greater access, legality, and convenience. If you're like us, and you like traveling to play, then you might be able to take it a step further and get the best games and widest selection in the world without even stepping outside your camper, no matter where in the world you are.