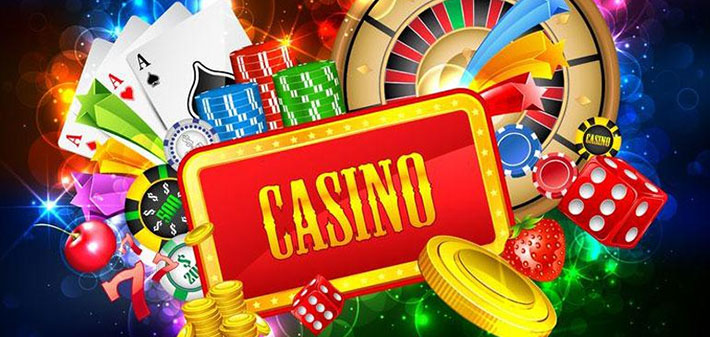 Contact Information
Phone Number2:
800-848-7300
RV Parking and Camping Information
Overnight RV Parking Allowed:
Maybe - Read Listing and Reviews
Overnight RV Parking MAY be OK
Map
User reviews
I recently spent a few days in Wendover (July 2018) in a hotel, however everywhere I went I was checking out the RV parking situation. I walked out behind the Nugget and looked over the lots (standing on an elevated bridge) and it looks to me like there is a new RV facility there in back of the casino. I saw hookups and there were at least four or five RV's there. That's all I know.
Report from Lisa, October 1, 2010

Per casino the campground was sold and torn down three months ago......only place with hookups now is KOA.


Report from Pat, October 2, 2009

We also recently stayed at the RV Park at the Wendover Nugget. The RV park is actually in Utah, and the casino is in Nevada. $25.00 per night for a basic site with 30 amp electric. There does appear to be a fair number of "permanent" residents. I assume some are probably employees. They get the employee rate of $250 per month for the RV park; the normal monthly rate is $340. And the weekly rate is $130.

Directions: I-80, exit 410. South to Wendover Road. East on Wendover Road, then south on A St. RV park is on the right. Big rigs OK. Good sky picture for satellite.

Note: Wendover AFB is nearby, so you do get occasional loud jet noise. They were practicing for an air show while we were there.

We found some NSUD deuces games at the Nugget. And the weekend brunch buffet was quite good.

We also stayed overnight for free in West Wendover (on the NV side) in a large parking lot located on the north side of Wendover Road, between the concert hall and the Montego Bay casino. We checked with security at MB - they said parking there was OK, and we saw several other RVs in the lot as well.

- report from Bill Adams, September 4, 2008

www.InternetAnywhere.US

Rates are up to $25/night and $30/night on weekends. Full hookups with mostly 30 amp and about 5-6 50 amps. Level concrete lots with room for the towed beside.

Distance from Casino? Walking distance to 2 casinos and short drive to 3 others. - Amenities? None! This is a minimally maintained park but it was clean and tidy with mostly permanents and few of us overnighters. The KOA down the road costs $38/night but has a pool but all gravel sites.


- report from Rick and Lucky Lucy, July, 2007
We pushed on to West Wendover on the Utah border where we found Las Vegas/Reno style casinos. The Casino Camping book said Montego Bay had a RV park for $17 per night. We found the park but it belonged to the Nugget, not MB. The park was run down and pretty much gone to seed. The office was abandoned and the front door smashed. A couple of permanent park residents looked like refugees from Grapes of Wrath. But what the heck, we are tough, have a big gun and a big dog, we pulled in. Actually there were several other traveling RVs present along with us.

Registration was at the hotel desk so we made our way into the casino and registered for the night. Nice casino, large, well decorated and lots of favorable VP machines. However, it was mostly empty. Bored blackjack dealers stood at their tables waiting for customers who never came.

Lucky Lucy was hot and we soon had our pockets full of their cash. We decided to have a look at their buffet and noted no line and few customers inside -- always a bad sign. The price of $15 each didn't do much for us either but being flush with their cash we ventured in. The clerk rang up $11 each, must have been senior day, and the food was pretty decent. More customers ventured in but there was never a line at any of the serving stations.

We spent a quiet night but the weather forecast the next morning was predicting rain, heavy at times, and possible flash floods. We debated holing up for a couple days but decided we would push on. As we pulled out I noted the automatic lawn sprinklers were doing their duty but now only had weeds to benefit from their efforts.
{{#ratings}}
{{#editor}}
{{/editor}} {{#user}}
{{/user}}
{{/ratings}}
{{title}}
{{#ownerCreatedBlock}}
{{#owner}}
{{#url}} {{#avatarSrc}} {{/avatarSrc}} {{^avatarSrc}} {{& avatar}} {{/avatarSrc}} {{name}} {{/url}} {{^url}} {{#avatar}} {{& avatar}} {{/avatar}} {{name}} {{/url}}
{{/owner}} {{#created}}

{{created}}

{{/created}}
{{/ownerCreatedBlock}} {{#category}}
Category:
{{category.title}}
{{/category}}
{{#fields}}
{{#showLabel}}
{{label}}:
{{/showLabel}}
{{& text}}
{{/fields}}