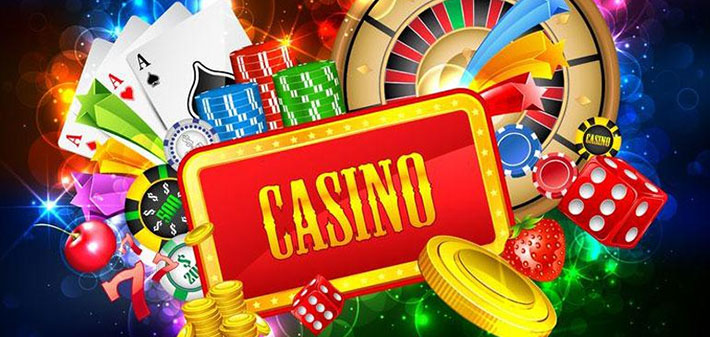 Contact Information
Phone Number2:
970-565-8800
RV Parking and Camping Information
Overnight RV Parking Allowed:

Parking Rules:
Ask Permission - it has been reported that procedures are inconsistent, and that casino employees have different information which often results in confusion. Don't park without talking with Security or someone else with authority.
Campground Information
Campground Information:
RV Park with full hookups
RV Park -- Overnight RV Parking is OK too; however, it has been reported that procedures are confusing and inconsistent.
Map
User reviews
We called 4 times today as we were traveling there. Each time asked for the RV park and were forwarded to voicemail. Once we were told that overnight stays in the parking lot we're ok but the RV park was next door. Got there and found the RV park CLOSED UNTIL APRIL 1! Parked the motor home to go inside and ask and didn't even get out before security pulled up. He was very nice but explained that the GM says no overnight RV parking in the lot and the people who answer the phone rarely get the proper information. This place doesn't know what the hell they're doing and I will never go back! Would have parked and had dinner and dropped a few bucks in the machines. Parking lot appeared to have plenty of space available.
Stayed here October 2017. Late in their season. No reservation needed. Campsites were generous, all drive thru. Some needed maintenance on their utilities.
Boss says their showers were to die for. The RV park has it's own indoor pool. Very nice.
CAUTION: Their dining room is nice but their menu will kill you. We had the Indian Taco. Ordinarily these are sized for one. Theirs is the size of a steering wheel. Plenty for two. One must have that's not even on their menu is their strawberry shortcake. It is huge!! For 99 CENTS, Really. Current rate is $35 with lots of discounts.
Will definitely stay here again.

Report from C. Randle

We stayed there in April, 2010 We pulled off the highway here for the night in a wind storm. They have an RV park attached but I did not want to hook up in the wind storm and we did not need to dump. There were signs making it obvious they wanted RV's to park in the RV park but I stopped a security pickup that was patrolling to ask if we could just park in the parking lot and they said fine, as long as we moved to the end. We were the only RV that was not in the RV park and there were several there. It is a nice casino but we were tired and did not spend much time in it. We went for their $3.99 breakfast before we left in the morning.
{{#ratings}}
{{#editor}}
{{/editor}} {{#user}}
{{/user}}
{{/ratings}}
{{title}}
{{#ownerCreatedBlock}}
{{#owner}}
{{#url}} {{#avatarSrc}} {{/avatarSrc}} {{^avatarSrc}} {{& avatar}} {{/avatarSrc}} {{name}} {{/url}} {{^url}} {{#avatar}} {{& avatar}} {{/avatar}} {{name}} {{/url}}
{{/owner}} {{#created}}

{{created}}

{{/created}}
{{/ownerCreatedBlock}} {{#category}}
Category:
{{category.title}}
{{/category}}
{{#fields}}
{{#showLabel}}
{{label}}:
{{/showLabel}}
{{& text}}
{{/fields}}