Review Detail
3.3
4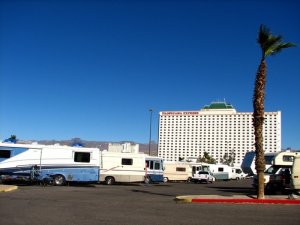 We spent 2 weeks here, great place to stay.
Rv parking in located behind the casino.
Once you arrive pick you spot and proceed into the casino with you site number.
You must register at the hotel desk.
$35/ week this gives you your Park RV permit, 1 sewer dump, potable water refill.
( potable water is located between the upper and lower Rv parking levels) on site garbage. Access to the pool and hot tub. (Key card required)

Lighting: Great lighting, well lit up

Security: Does several patrols through the lot, as well as inspecting permits.

Canucksonwheels would stay here again!




Comments