Gambling is more popular than it's ever been right now and with so much ease of access through smartphone apps and online casinos, it's easy to see why. Many people who are new to gambling enjoy the thrill and adrenaline that comes along with it but it's always a good idea to follow advice so you can maximize your profits and minimize your losses.
Of course, there is no guarantee in gambling that you can win, but by following these tips, the experience should be improved and maybe even more profitable.
1. Play Games You Understand
This may sound like an obvious thing, but it's surprising how many times gamblers stick (and often lose) to a game they have little understanding of simply because someone they once won big, or they saw it in a movie.
If you want to have a positive gambling experience, it's much better to play a game that you understand. Some casino games are complicated and have lots of rules and nuances, and if you want to try something new, learn the game offline away from any real money interaction before playing it for real. Same goes for sports, make sure you are clued up on tennis betting tips or whatever sport you want to bet on before you dive in head-first.
2. Think About Your Financial Risk
Gambling can be a highly addictive pastime for some people. This being the case, you should think about what level of financial risk you're prepared to take before you set foot into a land-based or virtual casino. You need to set yourself a limit on how much you are willing to lose to keep gambling fun.
There are many horror stories of people who have lost their homes and families because of gambling addiction and the inability to stop when things clearly weren't working. It's vital that you never fall into the trap of believing that the next bet will be the big winner. Choose an amount you can afford and stick to it. If you lose it all, it's time to walk away.
3. Avoid Chasing Losses
This leads us to the next tip – chasing your losses is never worth it. Losing can be frustrating, and most people's first response is to try again. Getting up after failing is a noble lesson in life but doesn't apply to something like gambling, where you don't have control over the outcome. People who chase their losses end up losing even more of their hard-earned cash.
Conversely, if you have a good winning streak, ring-fence a certain amount and set it aside; this amount never goes back into the pot and means you will always have won something.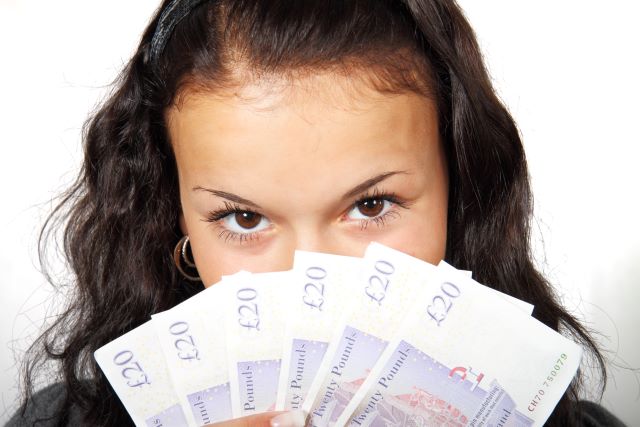 4. Know the Odds Beforehand
The odds are vitally important no matter what type of bet you're making. The odds can tell you everything you need to know about how likely it is for you to win a bet. Before you place any wagers, be sure to check out the odds. These are statistical calculations relating to the probability and likelihood of a desired outcome. Thinking that you can beat the odds simply because that is the outcome you want is short-sighted and quite naïve.
Placing a bet on odds that are stacked against you is unlikely to pay off. The most basic example is a game of roulette. Placing a bet that the ball will land in a red slot is much more likely to see you receive a payout than placing a bet that it will land on the number two. Of course, when the odds are in your favor, the payout is less.
5. Make Use of Promotions and Bonuses
Casinos operate like any other business; they are there to make money. In such a highly competitive and crowded industry, you will find that players are often offered bonuses and promotions to encourage them to spend money. These can be useful as they will boost the amount of money you have to spend.
Some casinos will offer bet matching; for example, for every $5 you spend, they will credit your account with $5 up to a maximum limit; others will offer free play and, usually, to new players. Unless you have a strong loyalty to one casino, you may want to shop around and take advantage of some of the new player offers. Just be sure to check that the casino is reputable and correctly registered with the gambling authority for your state or country.
6. Set Time Limits
Finally, the best tip for a modern gambler is to know your limits. Not only do you need to be aware of your financial limitations, but you should set some time constraints. As we mentioned earlier, gambling can be highly addictive, and walking away can prove challenging. Therefore, you should factor in regular breaks away from gambling and be sure you have someone to turn to if you feel gambling is becoming an addiction or problem, you can no longer afford.