Review Detail
3.0
8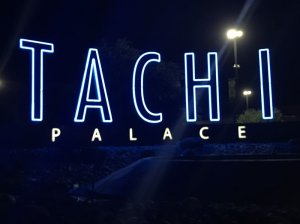 They told us that we didn't have to register with security (like other casinos make you do), and they said that they pretty much didn't care how long we stayed.

We didn't experience any construction noise.

You can cut through the Coyote Entertainment building to get to the casino. Movie tickets are reasonably priced and they offer senior discount. We saw Midway and had the theater all to ourselves.

Casino doesn't offer the $10 get-you-started-gambling cards, but you can still join for free. You get perks with it. Ask at the desk.

As others stated, the truck generators were annoying, but they were gone by daybreak.

The casino is nice and it's huge. It has 2 levels. Easily navigated with a mobility scooter. We had a lot of fun the one night we stayed. Looking forward to staying again on our way back north.
Comments