Sky City Casino and RV Park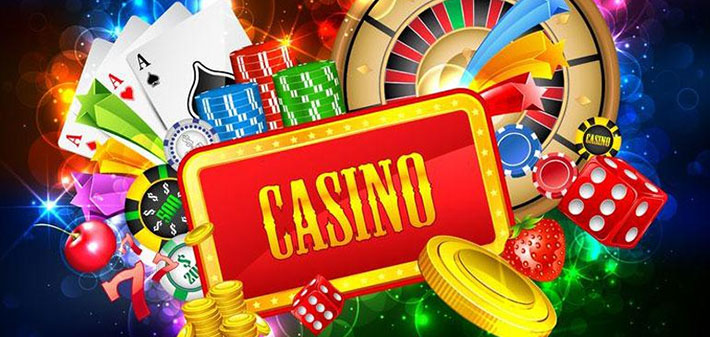 Sky City Casino and RV Park
Location
Directions:
Exit 102 on Interstate 40, forty-five minutes west of Albuquerque, New Mexico.
RV Parking and Camping Information
Overnight RV Parking Allowed:

Parking Rules:
RVs are requested to park either with the trucks or in a lot to the east of the casino.
Campground Information
Reservations:
Reservations are accepted.
Amenities:
• 42 75-foot big-rig-friendly pull-thru sites
• 20, 30 & 50 amp electrical service
• Water and sewer at each site
• Dump station
• Laundry within walking distance
• Immediate access to Interstate 40
• Travel Center: Gas & Diesel fuel available, Hair Salon, Supply Store

Internet Access:
Free WiFi
Pet Information:
Pets are welcome (follow pet etiquette guideline)
Campground Information:
• Check in after 2pm
• Check out at 11am
• Quiet Hours from 10pm – 7am
Facilities:
RV Park guests are allowed to utilize the pool, spa, hot tub, fitness room, and other facilities at the hotel.
Site Information:
Prices start at $22 a night. Discounts are available.
RV Park and Overnight RV Parking IS Allowed
Map
User reviews
Great, safe overnight stop
We stayed here one night, deciding to give this one a try instead of the one 6 miles up the road that we've stayed at before (Dancing Eagle). This RV park was spacious, easy to get into, full hook-ups, and cost us $15 with the veteran's discount - which the gal in the hotel gave us from seeing my husband's ball cap. We ate dinner at the cafe, which was ok for the price (be sure to ask for non-smoking, they actually have a smoking area IN THE restaurant!). Sign up for the player's card, get some free slot play, a free gift, and $$ off the cafe (or buffet) meal. You get the meal coupon each day, so if you want breakfast you can get another one. The cheap slots were fun, we played for 3 hours and walked away 50 cents up. Not bad. It looks like you can park for free in the gravel parking lot on the north side of the hotel. But in the winter when it's cold, $15 isn't much to pay for electricity, water, and sewer if you need to do a load of laundry.... just sayin'.
A regular stop when traveling I-40
(Updated: September 27, 2015)
Be sure to ask for the "billboard rate" of $18 when checking in to the RV park. Otherwise, the Good Sam rate is $21. Last time we stayed was August 2015 before writing this review.

Casino does not allow dry camping by RVs. (Editors Note: Overnight RV Parking IS allowed again. See the comment on this review). To stay overnight here, you must use either the hotel or RV park. Campground is sometimes filled with weeds, other times well groomed just depends where in the maintenance cycle you arrive. Showers and restrooms are very clean and modern.

Campground occupants are allowed to use the hotel facilities, including a very nice pool and exercise room. For the price, it's hard to beat it.

Restaurant quality used to be better but it's still good. If you sign up for a player card, you get a coupon every day for $2 off a buffet.

The travel center has a McDonalds and a small grocery. The fuel islands are easily accessible and we have usually found their diesel price to be the best within over a hundred mile radius. We always top off our fuel when we stop.

If you are going to be here more than just overnight, I recommend the tour package. It includes camping and tickets to Acoma pueblo, the oldest continuously inhabited settlement in America. Interesting tour and lots of opportunity to buy local crafts.
July 2015
We stayed here 2 nights in a travel trailer. The staff was very informed and friendly, but the RV park is going down hill. Weeds high enough to hide the site numbers. Would not take a lot of effort to clean up the weeds and it would be great. WIFI was almost non existent.
Stayed one night late August 2012
Stayed one night and they have a very nice maintained shower restroom office area,I was told the WI/FI was limited to the RV Office and maybe the close RV spot to the office and i took that spot by chance and wasnt online long.
The spots are on gravel and you track sand and rocks into your rig, the buffer areas are all weeds and bushes like the desert around you.
The casino was nice, they had Starbucks just inside the door and the resturant had wonderful food for us non buffet eating customers.
The diesel was a great price.
The off ramp and onramps were all changed from 2 years ago and now they have round abouts.
When this park first opened, it was worthwhile staying in the RV Park with the full hookups, etc;. As the previous poster said, it is now completely ignored by the tribe. I asked at the front desk and with the economy downturn the campground was the first thing to lose their help. The free area just North of the casino is actually cleaner than the campground however since the weather was hot, we wanted the 50 amp hookups. We were very disappointed with the facility now.
View all user reviews
{{#ratings}}
{{#editor}}
{{/editor}} {{#user}}
{{/user}}
{{/ratings}}
{{title}}
{{#ownerCreatedBlock}}
{{#owner}}
{{#url}} {{#avatarSrc}} {{/avatarSrc}} {{^avatarSrc}} {{& avatar}} {{/avatarSrc}} {{name}} {{/url}} {{^url}} {{#avatar}} {{& avatar}} {{/avatar}} {{name}} {{/url}}
{{/owner}} {{#created}}

{{created}}

{{/created}}
{{/ownerCreatedBlock}} {{#category}}
Category:
{{category.title}}
{{/category}}
{{#fields}}
{{#showLabel}}
{{label}}:
{{/showLabel}}
{{& text}}
{{/fields}}