Review Detail
3.9
3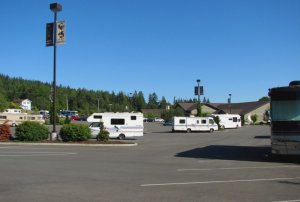 Report from C. Randle, August 4, 2010
We have stayed there twice. It is a good spot to sleep before we catch the Port Angeles - Victoria ferry. It is a nice spot and quiet around back where the RV parking is.

When we were there in April 2010 they had all the RV's parked parallel to the curb at the edge of the lot and two of the older rigs appeared to have been there for some time. I was not impressed with the slots. I put $20 in and did not win one pull. Not even a taste! Still a cheap night though.

Comments