Review Detail
3.7
4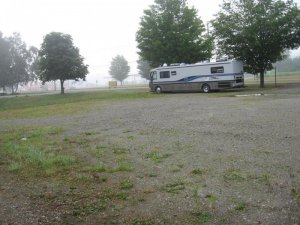 Seneca Allegany Casino - Salamanca
I visited the Casino on 7/25/2011. This venue is split into 2 parts. One part is a Hotel, Casino, and Event Center, and one part a Bingo Hall and POKER ROOM.

The Hotel, Casino, and Event Center is located just off I-86 ( exit 20 ) at State Road 417. There exits a gravel lot used as parking for oversized vehicles.

The Bingo Hall is located approx 1 mile east on SR 417. At the Bingo Hall there is a Truck Stop with parking, an unused looking building ( across the street from the Bingo Hall ) with a large asphalt parking lot - where I spent the night, and a gravel lot west of the Bingo Hall ( next to a library ).

When I asked security about overnight parking I was directed to the gravel lot near the Bingo Hall, being told it was a quiet location where no trucks idle.
Comments