Review Detail
3.2
8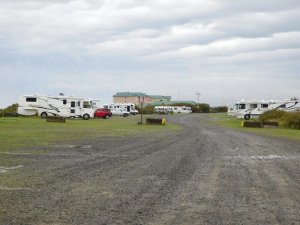 Short Bicycle Ride to Casino
The gravel lot is quite a hike to the casino, never figured out if they had a shuttle but I doubt it. Security did make rounds but seemed like they were in a rush to get to the turn around point and head back, not really looking at anything. $10 charge to dry camp.

Food at the revamped buffet, Big Eats, was slightly better than Denny's and since it was self order and pickup over priced, even by current standards. Two grouches and one nice person working the counter.

Casino was nothing to get excited about.
Comments