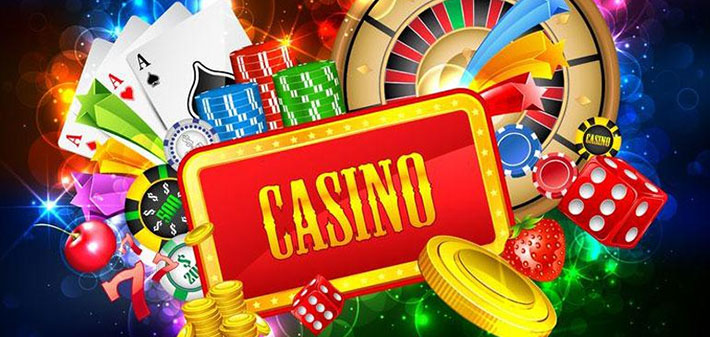 Contact Information
Phone Number2:
(785) 966-7777
Campground Information
Amenities:
* 24-hour security
* 24-hour shuttle service to and from the casino
* private showers and restrooms
* laundry facilities
* 30 amp, 50 amp, 110 amp
* convenience store next to the casino
* Cable TV
* Picnic table

Internet Access:
Free WiFi
Campground Information:
67 sites - Full hookups
Big Rig Friendly:

RV Park -- NO Overnight RV parking
Map
User reviews
Good for overnight parking at Casino
Have stayed here annually for many years, overnight parking at casino is allowed. Have parked between casino and C-store, was quiet, clean, felt safe. short walk to casino, food good.
great RV park. All pull through sites w/ full hook ups. good comps in the casino. shuttle to and from casino and rv.
report from S. Davis, August 2008

16 Regular Sites 45' x 12' $20,
33 Large Sites 50' x 12' $25,
18 Oversize 85' x 15' $30.

There is a Buy 1 get 1 Free coupon for the Casino buffet in the campground brochure. When you go to the casino and get a players card you get discounts off the camping rates above - $5 off for their Advantage card, 50% off with the Class Card and parking is free with the Elite Premier Card.

All sites include 30 amp, 50 amp, 110 amp, Sewer (no dump station), Water, Cable, Free Wi Fi, Telephone access ($5 service charge) approximately 22' between sites with picnic tables, all spaces are concrete pull through, no backing required, paved roads, 24 hour security, 24 hour shuttle to and from the casino (also is walking distance), Private Showers and restrooms, laundry facilities, pet run area, convenience store by casino, Check out 12 pm

Nice campground but no trees - it was 105 the day we were there, fortunately the power is good so all 3 airs ran fine. BIG RIG friendly for sure as all paved, wide concrete pads, paved roads.

The casino is nice, kind of smokey in places but ok. Poker, black jack, craps, slots, all gaming.

The casino hotel has a really pretty enclosed park area with stone waterfalls into specialty hot tubs. This would be very beautiful in the winter but wasn't so great on a hot day. They should change to cold water in summer so us girls could play in the water while the boys are gambling. It was really beautiful, I would like to come back in winter and see it with snow. Fires, steamy hot tubs and rock waterfalls!

We went August 1, 2008 had a great time and would return.
report from Rick and Lucky Lucy, August 2007

We are presently camped at Prairie Band casino north of Topeka. This is the first time we have been here since the tribe and Harrah's parted company. The RV site is still complementary for us and they have now added wi-fi, a nice touch.

We found everything pretty much the same. Lucky Lucy and I were both issued Premier level cards (Harrah's Diamond equivalent) which gave us access to the (former) Diamond lounge. Each of our accounts had some "starter" points available -- $20 for me and $30 for Lucky Lucy -- so we could enjoy a meal without playing first. Of course all our previous play went with our Harrah's accounts.

The machines are still the same as well -- All American in 25 cent and $1 and a version of Double Bonus in 25 cent that pays 1000 for quad Aces and 400 for straight flushes. The other payout were 9/6/5, haven't checked it for % yet but gut feeling says it isn't too bad -- especially since I hit the Aces. ;-)

We had dinner in the buffet -- steak and shrimp night. Given a sample of one, I come to the unscientific conclusion the buffet has slipped since Harrah's was manager. The steak was flank steak and not too bad. Pretty good boiled cold shrimp but the other five or six shrimp dishes were not fit to eat. Most had been in the warmer so long the shrimp were mushy and falling apart. The fried stuff was mostly grease soaked bread. We did find enough to suit our tastes so we didn't go away hungry but it certainly is not the quality as before. There were very few people in the buffet which I found strange for a Friday night.

All in all not a bad experience and we made off with some of their money. Life is good.
report from Rick and Lucky Lucy, June 2007

Bruce wrote an excellent report on Prairie Band and I can't add much. We have stayed there several times since it is only about 60 miles from our home. They always fully comped us for our camp site and we used Harrah's Total Reward points to pay for meals. Very friendly staff and most accommodating to RV travelers.

The campground was obviously laid out and built by a contractor who had never been in a camper or motorhome. As Bruce stated, there was not sufficient pavement to turn into the site pads but they have filled in and mostly corrected that problem. The other anomaly is all the hook-ups; water, cable TV, and electricity is at the left front of the site, not left rear where all our attachments are. I have to use an extension cord to reach the utility box.

Pretty decent buffet in the casino, mostly down-home country cooking, but good. The Three Fires steak house is just so-so. The one meal we had there (not steaks) was substandard so we never went back.

We have not visited Prairie Band since the Tribe has resumed management, however, I understand from other reports the casino has spotted previous players with comp points so they can get free meals prior to playing. They did send me a Diamond-equivalent card through the mail but haven't used it yet.
View all user reviews
{{#ratings}}
{{#editor}}
{{/editor}} {{#user}}
{{/user}}
{{/ratings}}
{{title}}
{{#ownerCreatedBlock}}
{{#owner}}
{{#url}} {{#avatarSrc}} {{/avatarSrc}} {{^avatarSrc}} {{& avatar}} {{/avatarSrc}} {{name}} {{/url}} {{^url}} {{#avatar}} {{& avatar}} {{/avatar}} {{name}} {{/url}}
{{/owner}} {{#created}}

{{created}}

{{/created}}
{{/ownerCreatedBlock}} {{#category}}
Category:
{{category.title}}
{{/category}}
{{#fields}}
{{#showLabel}}
{{label}}:
{{/showLabel}}
{{& text}}
{{/fields}}