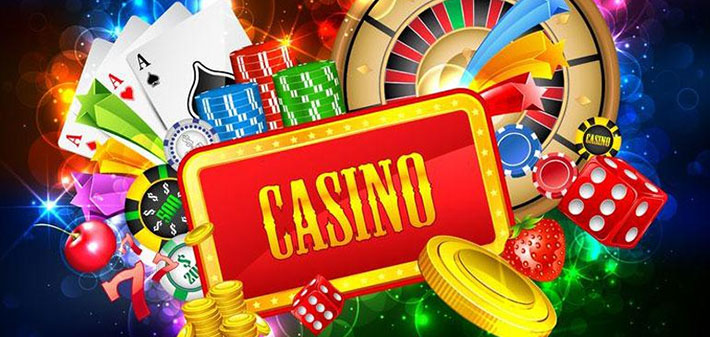 RV Parking and Camping Information
Overnight RV Parking Allowed:

Parking Rules:
GPS coordinates in the parking area: 33.36328 N, 117.08965 W
Parking Area Description:
There is an area outside the West Entrance Parking garage that you may park overnight. This area is located at the end of our Team member parking area and is available on a first come first serve basis.
Campground Information
Reservations:
Reservations accepted at 1-844-472-5278
Amenities:
Indoor Amenities:
Games, Billiard Table, Card Tables
3 Flat-Screen TVs
Laundromat

Outdoor Amenities:
5 Barbecue Grill Areas
Table Tennis
Horseshoe Pit
Fenced Dog Park
Heated Swimming Pool
2 Spas

Internet Access:
Free WiFi is available in the RV Park.
Pet Information:
3 pets are allowed per RV for $5 per pet per 7-night stay. There is the usual leash and cleanup rules. There is a fenced dog park available.
Campground Information:
77 – 30'x55? Back-In Sites
06 – 30'x60? Luxury Sites with Barbecue Grills
17 – 30'x70? Pull-Through Sites
20-30-50 Amp Power
Electric, Water and Sewer Hook-Ups
Free Wi-Fi
Cable TV
Big Rig Friendly:

Site Information:
Rates vary from $50 - $105 per night, depending on type of site and day of the week and events. 10% discount for Good Sam, AAA, AARP, FMCA & Military.
Casino Information
Liquor Served:

Types of Gaming
Slots
Video Poker
Table Games
Overnight RV Parking is OK and they have a new RV Park.
Map
User reviews
Appears that you Can still overnight in parking lot for free adjacent to RV park entrance. The RV park is a 5-star ...... if you can AFFORD it -- prices $50-$65 night. Parking area for 'free' is small and limited and must be entered on north side of casino as if entering rv park -- don't get 'stuck' entering casino areas as overhangs will prevent you and turnaround on roadway is limited if you miss the entrance. Nice casino is a pretty good walk and I didn't see any shuttle. I would pass this by for other casino parking in the area (Harrah / Pauma).
This listing should be revised.
There is a new FHU RV Park, it has been open just 2 years,May of 2018, when I was there.They no longer allow overnight parking in the lot.It is well worth the stay,the spaces are level and wonderful staff. The landscaping is nice and will get better with time, They have all the discounts such as Good Sam and others.Heated pool & 2 spas
Free 24-hour shuttle to the Casino & Hotel, 24-hour surveillance,Pets welcome,Wi-Fi Internet,restroom with showers,Laundry room open 24-hours and Propane is available.

The casino has a fresh look and vibe,with free live entertainment on a stage above the bar in the center of the casino,very cool,loose slots,at least when I was there. The food offerings were very good and the prices were a bit less than other casinos in the area,the players card seems to rack up points fast giving discounts at the store and restaurants.

There is also the Pala mini mart next to the park,just a short walk,it has almost everything you would need and has a killer Deli,sandwiches, pizza that is the best in the Valley, all at reasonable prices,they also have fresh local produce and wines.

There is also a gas station there with angled pumps that are big rig friendly,easy entrance and exit. Check out their entertainment schedule - they pull in some pretty big names.
I will return soon.






A large RV Park is being built Just beyond the employees parking lot where the RV's use to dry camp. The security guard we talk to did not know if dry camping would continue to be allowed but probably not as there will no longer be any room. As it was we were parked in among the employee cars- space was tight with the construction. Casino is loud and busy- many many bus loads. Food prices are HIGH- $6.95 for a hot dog.... lots of restaurants though (10, I think). Played in Poker tournament and the players were loud and obnoxious to sit with-will not go back.
Report from Dave T., January 11, 2010

Dave received the following email from the casino:

"Thank you for writing to Pala Casino Spa and Resort to inquire about our RV parking. We do have an area outside the West Entrance Parking garage that you may park overnight. This area is located at the end of our Team member parking area and is available on a first come first serve basis."

"We look forward to providing you with an enjoyable stay here at Pala."
report from Larry, May 13 2008

I just called today and they are no longer allowing RV parking due to construction. One needs to call ahead before going to the Pala Casino as things change every time I call. The last time they allowed one night and before they built the hotel you could stay as long as you wish
View all user reviews
{{#ratings}}
{{#editor}}
{{/editor}} {{#user}}
{{/user}}
{{/ratings}}
{{title}}
{{#ownerCreatedBlock}}
{{#owner}}
{{#url}} {{#avatarSrc}} {{/avatarSrc}} {{^avatarSrc}} {{& avatar}} {{/avatarSrc}} {{name}} {{/url}} {{^url}} {{#avatar}} {{& avatar}} {{/avatar}} {{name}} {{/url}}
{{/owner}} {{#created}}

{{created}}

{{/created}}
{{/ownerCreatedBlock}} {{#category}}
Category:
{{category.title}}
{{/category}}
{{#fields}}
{{#showLabel}}
{{label}}:
{{/showLabel}}
{{& text}}
{{/fields}}