Review Detail
4.1
11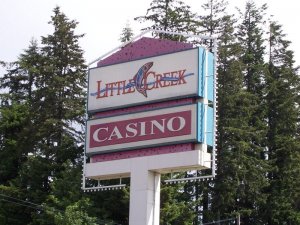 Decided to stay as we needed to dump and refresh water. The FHU sites are nice and well maintained. Quite a bit of heavy traffic on the road which might bother some. I tried to call to get rates but the phone tree sent me to ticket reservation and never picked up. The operator option rang and gave message that the mailbox hadn't been set up yet. Ended up doing online $50 for 40' site. Check in at hotel desk with usual info, then they want CC for $100 security deposit. Never been to a hotel or RV park that wants to run card for this. Guess they need to operate on my money for a few days.

Food was so-so. Mine was very good but the wife's chicken marsala was poor. Like they made gravy and dumped some port wine in it. Great clam chowder. Very good service.

The casino was fine, if you have been in one you've been in all.
Comments