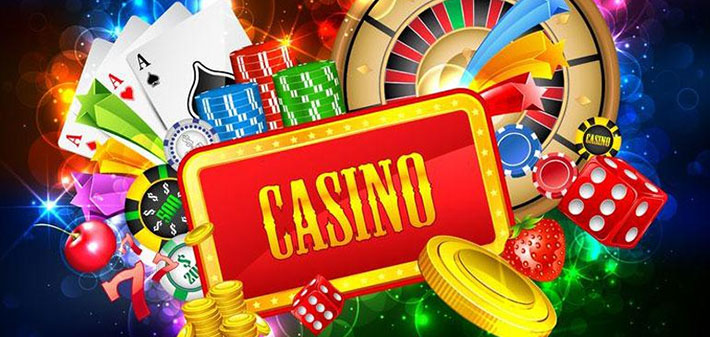 Contact Information
Phone Number2:
866-580-7444
Location
Directions:
Exit 4, I-210 go north, follow signs
RV Parking and Camping Information
Overnight RV Parking Allowed:
Maybe - Read Listing and Reviews
Campground Information
Season:
CLOSED as of last report
Campground Information:
RV Park was CLOSED as of last report
RV sites are reportedly all gone, see review
Map
User reviews
We spent over night in the L'Aubege parking lot.(01/30/19) We called ahead and was advised to just park along the outer perimeter. The buffet was $29.95 but if you earn 100 points on your card, the buffet is free. The food was excellent, the slots were loose and the spirits (free) went down easily while gambling. The staff seem to go out of their way to make you feel welcome. We usually park at the Isle of Capri, but this was a real nice alternative.
With the addition of the new Golden Nugget casino next door, the RV sites have been eliminated. I did see some parking lot campers, but no more specific sites or hook-ups. A Very nice casino as is the new Nugget next door. I stayed at the Isle - still has hook-ups and dry camp.
We stopped here March 2013. Open for business, though construction noise nearby. Spaces are nice, but no dump for waste water at site. They have a central dump station. $25 per night. Plenty of empty spaces, they also allow dry camping in the same area. At entrance go to extreme left. Not a long walk to the casino. Looks like around 20 spaces in all, lost some due to the construction.
Report from John P., November 2, 2009

The RV park is inside a gated compound, and appeared to be closed due to construction. When I mentioned this to security, they did not correct me. No check in was required this time, as it was last year in the RV park. Parking is at the extreme southern end of parking lot. Slight incline required 1, 2x6 to level. There were 2 other 5th wheels there, with room for others.

Walking distance to casino, about 1/4 mile. Well lighted. Mostly quiet, some construction and traffic noise but tolerable.

We tried the Buffet, expensive at $17.95 for dinner, but it was an extensive assortment of food.

(Editor's Note: I called the casino and John P's report (above) is correct; the RV park is closed due to construction of the Sugarcane Bay casino. There is no projected date for it to reopen. The casino representative volunteered that RVers are welcome to park on the opposite end of the property, as in the past.)
report from Doug B., June 9, 2009

Just a quick up date on our stay in Lake Charles, LA at the L'Auberge du Lac. There is a camp ground available with approximately 30 hard stand (concrete slab) slots. All are back in and have water/electric. There is a dump station available. The price quoted to us was $29 per nite.

When we inquired if we could dry camp in the parking lot we were told by all means but not to use the camping slots. We were able to level without problems. There were 2 other RVs in the lot and 3 18 wheel trucks. The truckers must have been inside because the only time we heard them was when they departed. The night was cool so we had the windows open and were not disturbed with traffic noise.

A good place to stay.
View all user reviews
{{#ratings}}
{{#editor}}
{{/editor}} {{#user}}
{{/user}}
{{/ratings}}
{{title}}
{{#ownerCreatedBlock}}
{{#owner}}
{{#url}} {{#avatarSrc}} {{/avatarSrc}} {{^avatarSrc}} {{& avatar}} {{/avatarSrc}} {{name}} {{/url}} {{^url}} {{#avatar}} {{& avatar}} {{/avatar}} {{name}} {{/url}}
{{/owner}} {{#created}}

{{created}}

{{/created}}
{{/ownerCreatedBlock}} {{#category}}
Category:
{{category.title}}
{{/category}}
{{#fields}}
{{#showLabel}}
{{label}}:
{{/showLabel}}
{{& text}}
{{/fields}}