Casinos are one of the most popular attractions worldwide.
Aside from trying to hit the jackpot and come home with big payouts, patrons also enjoy casinos for quality foods and beverages as well as parties and social gatherings.
The rise of technology over the past quarter-century has allowed gamblers to play casinos recreationally online as well.
Online casinos allow users to set up their own personal games with friends, which is a convenient and often cheaper alternative to attending a casino in-person.
Some gamblers love both online and in-person casinos. Others simply prefer one over the others. They both involve money and similar rules, but there are several major differences in both industries.
Online Casinos
One major difference involving online casinos and in-site casinos? Many US states disallow any form of online and mobile sports betting.
The times are slowly but surely changing in some states, though.
Back in November, the New York Gaming Commission granted nine mobile sportsbook licenses, and the future inclusion of New York Sports Betting promises to be a game-changer for the state.
The nine sportsbooks that were granted licenses within the state of New York are Caesars Sportsbook, FanDuel, WynnBET, Rush Street Interactive, DraftKings, BetMGM, Bally Bet, PointsBet, and Resorts World Bet.
In 2018, the Supreme Court of the United States ruled that the Professional and Amateur Sports Protection Act of 1992 was a violation of the nation's Tenth Amendment. This act prohibited sports betting in most states.
However, the court's ruling allowed every U.S. state to legalize gambling if they want. Delaware, New Jersey, Nevada, and Mississippi were the first four states to legalize sports betting.
However, some states like Mississippi only allow in-person gambling at licensed sportsbooks. Delaware, Nevada, and Mississippi allow both in-person and mobile betting.
Currently, online and mobile betting are not permitted in Mississippi, though there have been some pushes by officials to adjust the laws.
Online casinos, of course, don't have the same impact on tourism as in-site casinos. You can gamble online where legalized on popular sites such as Bovada and Red Dog, but it's a different form of leisure compared to actually going to an in-person casino (as a local or as a tourist).
One luxury that online gamblers get to enjoy? It's common for major sportsbooks like BetMGM and FanDuel to offer special promotions to new customers. For instance, BetMGM and FanDuel are both currently offering up to $1,000 in risk-free bets, Caesars Sportsbook is offering a free NBA Jersey and Bet365 is offering up to $500 in bet credits with a $10 deposit.
In-Site Casinos: A Major Attraction For Travelers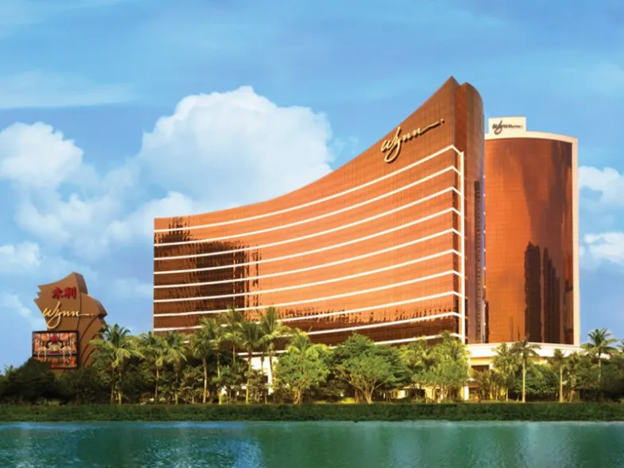 When you think of Las Vegas, you can't help but instantly think of the city's rich history of casinos and gambling.
Tens of millions of visitors come to Sin City annually, and it's largely because of the world-famous Las Vegas Strip that is home to many of the globe's most prominent casinos, including the MGM Grand, Caesars Palace, and Sam's Town Hotel & Gambling Hall.
Simply put, in-person casinos are major focal points for tourists in cities such as Atlantic, New Jersey, Paris, France, Monte Carlo (home of the historic Monte Carlo Casino, which was used in the 1995 James Bond film GoldenEye), Macau, China and of course Las Vegas.
And many luxurious and popular hotels across the world that feature marquee casinos will offer special packages as a way to attract tourist and casino patrons.
Many hotels will offer vouchers to their respective casinos as well.
Sticking with Las Vegas, the city is also known for serving free beverages to its casino patrons. It's a special luxury that not every casino-filled city will offer, and it's not a bonus to enjoy on the side for online casino players.
Some States Are Joining The Party
Some popular cities for tourists in the United States stand to attract more gamblers as the gambling laws adjust over time.
While many states have chosen not to adjust or at least seriously change up their rules since the aforementioned 2018 ruling by the SCOTUS, others have or are on the verge of legalizing a form of it.
The state of Ohio legalized online sports betting just last week. Wisconsin, Nebraska, and Maryland also recently legalized some form of sports betting.