IP Biloxi (formerly Imperial Palace)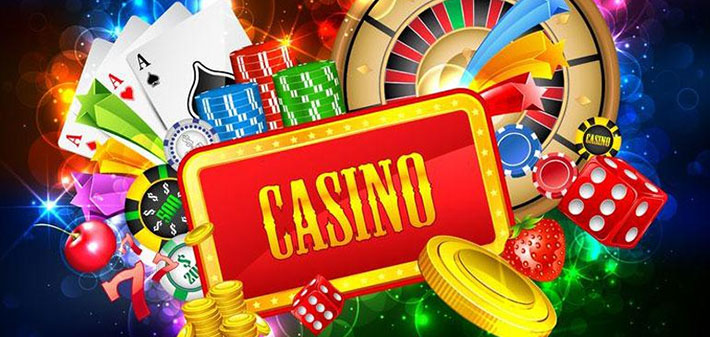 IP Biloxi (formerly Imperial Palace)
RV Parking and Camping Information
Overnight RV Parking Allowed:

Parking Rules:
Overnight parking not allowed at the casino. Be sure to use the gravel lot across the street.
Parking Area Description:
RV parking in the gravel lot across the street south of the casino. Park at lest half way back away from the casino so you don't get blocked in by cars. 18 wheelers also use this lot and it can get crowded especially on the weekend.
Casino Information
Liquor Served:

Liquor Comped to Players

Types of Gaming
Slots
Video Poker
Table Games
Poker Room
Overnight RV Parking is OK
Map
User reviews
RV overnight no longer allowed, recent city ordinance change
Planned on staying at this casino overnight to see biloxi. I was stationed at keesler AFB in 1986 and want to see the area after 30 years. anyhow, called to make sure i could stay was told by security that RV parking is no longer allowed as the city changed banned it. They were nice about it . anyhow, staying at a Walmart off the I10, close to Biloxi. For those of you who dont know, Cabelas allows you to stay overnight and has a dump station and sometimes water. also, most sams clubs allow it. much better than most noisy walmart parking lots...sams opens late and closes early. some have great parking on the side as well.
This is just a short review to verify the IP Casino has a huge, FREE, RV and 18 wheeler parking area. Dry camping is fine, and the Casino Entrance is a short walk. The Casino was very busy, and clean. Did not eat any food, but it looked good.
I was there in May 2013 to see ZZ Top in concert. We parked near some other RVs and trucks in a large dirt/gravel lot south of the casino. There was plenty of room to maneuver. Security patrolled in a vehicle and I talked to them and gave them food/snacks. The lot is totally level but very un-fancy. I stayed less than 24 hours. I gambled a little on BJ and craps. The casino was clean and busy. The concert venue was a perfect size for a close-up concert experience. The photo shows two of ZZ Top buses parked near us. "Every girl's crazy 'bout a sharp dressed man."
October 2012 - Higher Ratings for an old favorite
In the 5 years since my last rating the IP has been renovated, expanded, and sold to Boyd Gaming. Today it's a very nice casino, clean, bright, well ventilated. Dining options are better than ever. The buffet is "good". The coffee shop (High Tide Cafe) is very good!

By the way, for you new gamblers, or non-Vegas gamblers, the term "coffee shop" refers to a basic full service restaurant with a good variety on the menu, usually breakfast any time, and traditionally open 24/7.

My 3 star (average) rating of the RV Parking area isn't a bad thing. It's a good basic large gravel lot not too far from the casino.

Since Boyd Gaming bought the IP they've included it in their nation wide players club called B-Connected. This makes the IP very attractive for travelers who are Boyd players because you can earn and spend points at any of their locations in Las Vegas, Tunica, Illinois, etc.

The IP is a regular twice a year stop for us.


Report from Irv & Linda, January 2010

The Imperial Palace has a large oversize vehicle lot, almost level and you can stay for 72 hours. Get a slot card for free and then present it at valet and they will issue a pass. We stayed there on January 20th, 2010; in a motorhome, and the lot is very well lit, security checks it constantly. Park in the very back if you don't want road noise or running trucks
View all user reviews
{{#ratings}}
{{#editor}}
{{/editor}} {{#user}}
{{/user}}
{{/ratings}}
{{title}}
{{#ownerCreatedBlock}}
{{#owner}}
{{#url}} {{#avatarSrc}} {{/avatarSrc}} {{^avatarSrc}} {{& avatar}} {{/avatarSrc}} {{name}} {{/url}} {{^url}} {{#avatar}} {{& avatar}} {{/avatar}} {{name}} {{/url}}
{{/owner}} {{#created}}

{{created}}

{{/created}}
{{/ownerCreatedBlock}} {{#category}}
Category:
{{category.title}}
{{/category}}
{{#fields}}
{{#showLabel}}
{{label}}:
{{/showLabel}}
{{& text}}
{{/fields}}