Online sports betting and casino games have become incredibly popular in many parts of the world. In the UK, where the industry is regulated but relatively free, bettors spend more than £6 billion on "remote" wagering each year.
Across the pond, in the United States, things are a little different. The market is still developing, with most states only permitted to set their own rules about sports betting since 2018. Even then, local legislatures have reacted with differing levels of urgency, meaning bettors in some states have been able to wager for some time, while others are still waiting for their elected officials to pass the necessary legislation.
As more and more people begin to take advantage of the plethora of free casino offers advertised by sportsbooks, few are likely to be thinking about what these companies do behind the scenes to keep their data and money safe.
Thankfully, the licensing requirements written into gaming laws in most regions place a lot of obligations on the companies operating online bookmakers and casinos so that their customers can just focus on having fun. Below are some of the most common ways to keep online betting services secure.
Encryption
In 2021, encryption is just a given. If developers are not using some form of encryption to store sensitive information in their applications, then they are unlikely to be in a job for very long. The same applies to browser connections to websites. Apart from the fact that Google penalizes websites that aren't using HTTPS by default, casinos and betting sites need to use encryption to help prevent "man-in-the-middle" attacks that could see customer's connections intercepted.
Separate Accounts
Another area of security that companies in the iGaming industry need to consider is the protection of player funds. According to the Great British Gambling Commission, iGaming companies can have as much as £1 billion in customer funds on their books at any one time.
Customer accounts in casinos and bookmakers don't have the same level of protection as banks, where the UK government's Financial Services Compensation Scheme (FSCS) would step in to protect deposits in the event of a financial institution failing. Instead, iGaming companies need to set up legal structures that separate player funds from their balance sheets or use insurance arrangements to mitigate the risk should they go bankrupt.
The Gambling Commission has three categories of protection. The highest, known as "High protection" requires funds to be stored in a separate account and to be held in trust, with control given to an independent entity.
Two-Factor Security
Two-factor security was something few outside of the cybersecurity field had heard of until recently, but thankfully it has become commonplace today. It adds an extra layer of protection to user accounts by requiring the user to enter a one-time code, usually generated by an app, physical key, or sent via SMS message. Nearly all iGaming companies now support two-factor security today to help prevent accounts from being compromised.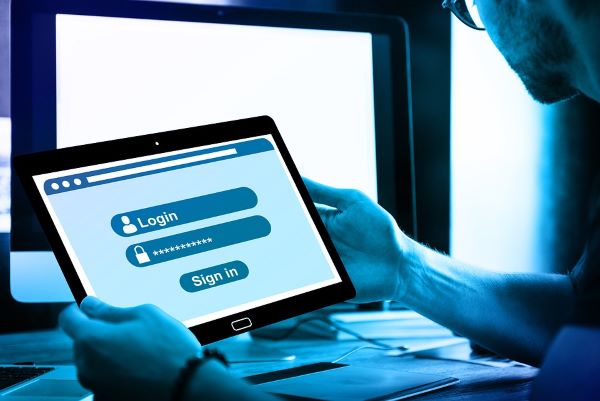 Ensuring the Fairness of Games
Sports betting is kept fair by the fact that the games being wagered on are played by independent third parties. However, when it comes to casino games, there is an element of trust required, as the casino operator is the one in control of the cards, wheels, slots, and dice.
In physical casinos, ensuring fairness is relatively easy. Dice can be checked to ensure they're not weighted, decks of cards can be shuffled and/or replaced, and slot machines can be inspected. For online games, computer code generates the outcomes. That's where random number generators come in. Online casinos use things like atmospheric interference and the movement of lava lamps to generate truly random numbers that are then fed into the game's code to ensure a fair and unpredictable game.
Using external audits of these random number generators and software, iGaming companies also add an additional layer of verification to their systems, helping to both ensure their services are secure and demonstrate it to their customers.