Ah, the open road. Miles and miles of open road ahead of you give you a sense of freedom and adventure. No plans, no maps – just you and your vehicle and the uncharted country.
No other road embodies freedom like the fabled Route 66 in America. Often called the "Main Street of America" or "The Mother Road", it has become synonymous with long-haul road traveling, independence and the 'American Way'.. Of course, Route 66 is purely historic as new roads and highways have been introduced over the last 95 years since its inception.
The spirit of Route 66 lives on in the hundreds of truckers, sales reps, permanent RV-ers, and the newfound "van life" parishioners that call customized minivans their home. These people are modern nomads that travel from town to town, eating up millions of miles each year in search of new opportunities and ways of life.
Miss the Casinos – Miss Out on Big Fun
During your travels, you may miss some exquisite casinos. Land-based casinos are well-known for welcoming guests who travel with RVs – encouraging them to park their mobile homes and swap it for a night, or three, of glitz and glamor, fun and excitement, and a cozy hotel room overlooking the Vegas strip or wherever you decide to take a break from the road.
For all the advantages they possess, even the best online casino slots will struggle to match what we're about to show you. Here are the top three casinos you might miss when traveling.
Atlantic City
Not a casino, per se, but rather a collection of casinos – and breathtaking beauty, that you can visit.
Located in New Jersey (yes, amazing things can come from New Jersey), Atlantic City is famous for being a haunt of many would-be jackpot winners. Las Vegas on the East coast, if you will.
If you need to take a break from casino games, there is an amazing boardwalk and pristine beaches that you can visit whilst you're in Atlantic City.
Just be sure to visit during the summer months if you intend to dip your toes into the cold Atlantic Ocean.
Black Oak Casino Resort
Northern California is home to some spectacular natural vistas. The Sierra Nevada mountain range, Yosemite National Park, Stanislaus National Forest, Calaveras Big Tree State Park, and California's capital city, Sacramento. That's right folks, California's capital city isn't San Francisco or Los Angeles as you may have thought. There's your useless fact for the day.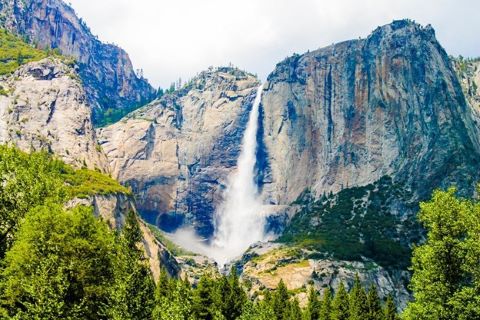 Pixabay
Travel 2 hours from any of these locations and you'll discover a hidden gem called Black Oak Casino Resort. Would you believe that of the 66 casinos in California, 42 of them are on Indian Reservations? Black Oak is one of those 42.
With all the famous sites and scenes around, we believe this particular one to be one worth a visit on your next cross-country trip.
French Lick Resort Casino
Located in Indiana, the French Lick Resort and Casino has the coolest name we've ever encountered. Ever.
Housed in a historic 19th-century building, the French Lick Casino and Resort offers exceptional golf courses, hotels, and fine dining. And modern casino games, of course.
Conclusion
Whether you visit Atlantic City on the east coast, Black Oak in California, or French lick (sorry, we chuckled again. What a name!) resort and casino in the midwest you'll be entertained, dined, glitz-and-glammed to your heart's content.
There are many more hidden gems out there, of course. These are some highlights we found that we thought we'd share with you.
Now go out there, find some of your own gems and let us know what you found!