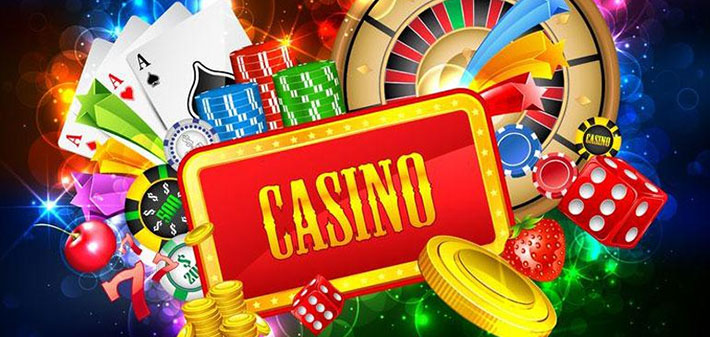 Overnight RV Parking is OK
Map
User reviews
The slope is really not Too bad but it's the size of the parking lot that precludes overnight parking for anything other than a van, truck or small class B. NO Rigs - NO trailer turnaround - NO access ........ try elsewhere !
The people at this casino may be friendly but the terrain and available parking is not big rig friendly at all. I have a 36' class A and tow a vehicle and knew immediately that even going in there was not a good idea. I was planning on staying a few days and spending some money but I was lucky I could get out of there without having to disconnect my toad.
Sometimes Free is not worth the money
The staff was very nice and accommodating and there is a 15 amp plug on each light post. However the one we parked next to did not work. As far as RV parking goes, there is not a level spot in the parking lot. We went into the casino for dinner but the smoke was so thick we did not want to stay. We looked at the menu and it was basically a cafe with nothing that interested us. So we left.
'
There is a Wal Mart more convenient and a lot of RV's were headed there. I think it would have been a better experience.
Free parking and able to plug into 120 V 20 amp for free
was greeted by the security guard when we arrived. She was fun and courteous and gave us directions to the lower back parking lot and directions on how to setup. The parking lot is pretty sloped and was able to setup sideways across 4 spots next to light pole. They ask to keep to the last 3 rows of the parking lot. which is where the employees park. The food is good and fair priced and lots of penny machines in the casino. Casino did not smell of smoke as many do. Ali and I will be back again on our way through. Kind and courteous workers through out. a good experience
Report from Pat, September 25, 2009

The Diamond Mountain Casino, in Susanville, CA, is listed in the American Casino Guide as allowing free overnight RV parking. And they do - we stayed there for one night recently, but wouldn't necessarily try it again.

The parking lot is fairly small; on a Tuesday, we found enough space for our big 5th wheel but it might be difficult or impossible on a weekend. There isn't a designated RV parking area - you just hope to find enough empty adjacent spaces to maneuver into. The parking lot is also not what you'd call level. In the best spot we could find, we still had to put 3 leveling boards under the tires on one side.

On the upside, we ate at their Grill restaurant, and the food was decent. The security folks, who gave us the OK to park overnight, were pleasant to deal with, and I did see security patrols at night.

The video poker paytables weren't very good. They have some table games, but I didn't take much notice of them.
View all user reviews
{{#ratings}}
{{#editor}}
{{/editor}} {{#user}}
{{/user}}
{{/ratings}}
{{title}}
{{#ownerCreatedBlock}}
{{#owner}}
{{#url}} {{#avatarSrc}} {{/avatarSrc}} {{^avatarSrc}} {{& avatar}} {{/avatarSrc}} {{name}} {{/url}} {{^url}} {{#avatar}} {{& avatar}} {{/avatar}} {{name}} {{/url}}
{{/owner}} {{#created}}

{{created}}

{{/created}}
{{/ownerCreatedBlock}} {{#category}}
Category:
{{category.title}}
{{/category}}
{{#fields}}
{{#showLabel}}
{{label}}:
{{/showLabel}}
{{& text}}
{{/fields}}