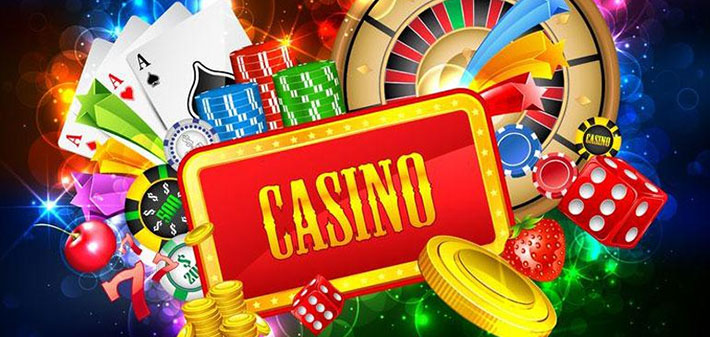 Location
Directions:
Take exit 120 off I-15. Head East on Mesquite Blvd. Casino is on your right.

The RV park is located on the South side of the casino and the free overnight RV Parking area is located on the West side of the casino.
Cautions:
No semi-trucks allowed.
RV Parking and Camping Information
Overnight RV Parking Allowed:

Parking Rules:
72 hour stay limit.
Parking Area Description:
Slightly shaded paved parking lot.
Campground Information
Reservations:
Re.servations are accepted. Call 877-438-2929
Pet Information:
Allowed with the usual leash and clean-up rules.
Campground Information:
$25 a night for a regular sized FHU site and #35 a night for the extra large FHU sites.
Big Rig Friendly:

Casino Information
Liquor Served:

Liquor Comped to Players

Types of Gaming
Slots
Video Poker
Table Games
Race Book
Sports Book
RV Park -- Overnight RV Parking is also allowed in a seperate parking area.
Map
User reviews
Good location, with easy access.
We were surprised it was fairly quiet being so close to I15.
The casino and lot it taken care of. Lots of shrubs and trees, so it's a great view.
Cost- FREE
Location-West side of the Casino Ashpalt/ Gravel Parking - park in lot #6
Time limit- 72 hours

Security does ask that you do check in with them upon arrival. They just asked for our rig type info.

We will definitely stay here again.

We stayed elsewhere, but checked out the RV Park and overnight parking here. The RV Park is nice, but nothing special. Sites are $25 a night or $35 a night for the large sites. All sites do have FHU and there's a laundry room available. I also understand using the RV Park allows you to use the pool at the hotel.

There's also a special parking area for overnight RV parking (free). it's a slightly shaded area of paved parking lot, but not too large. Maybe room for 6 large RV's.
Report from readers Pat & John, January, 2007

Casablanca Casino RV Park, Mesquite, NV. We stayed there for a week in early October 2006. It cost about $18 per night. The RV Park has a lot of smaller sites suitable for 20 to 30 foot trailers and motor-homers, some pull-throughs. Only a few sites will accommodate a 40 foot or longer motor-home so its best to confirm availability of the larger sites. They also have a dry camp lot, which is often also used by semi's, but there was ample room to park far away from them. There was a 72 hour limit on the dry camp area. RV park includes use of very nice pool and sauna.
{{#ratings}}
{{#editor}}
{{/editor}} {{#user}}
{{/user}}
{{/ratings}}
{{title}}
{{#ownerCreatedBlock}}
{{#owner}}
{{#url}} {{#avatarSrc}} {{/avatarSrc}} {{^avatarSrc}} {{& avatar}} {{/avatarSrc}} {{name}} {{/url}} {{^url}} {{#avatar}} {{& avatar}} {{/avatar}} {{name}} {{/url}}
{{/owner}} {{#created}}

{{created}}

{{/created}}
{{/ownerCreatedBlock}} {{#category}}
Category:
{{category.title}}
{{/category}}
{{#fields}}
{{#showLabel}}
{{label}}:
{{/showLabel}}
{{& text}}
{{/fields}}