Black Mesa Casino and Travel Center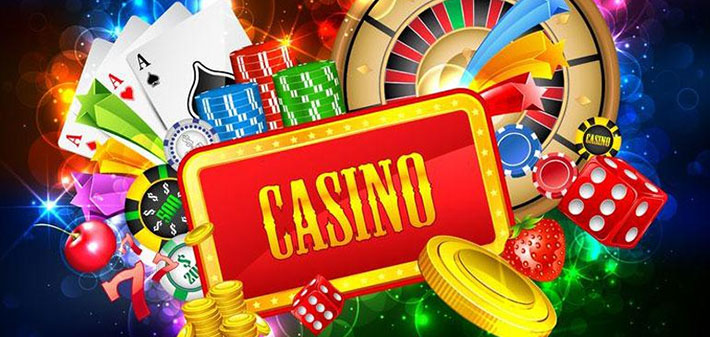 Black Mesa Casino and Travel Center
Contact Information
Phone Number2:
1.877.529.2946
RV Parking and Camping Information
Overnight RV Parking Allowed:

Parking Rules:
Free dry parking, $20 for electric hookup. For more information or to make reservations, please contact our Welcome Center Representative at 1-877-529-2946
Parking Area Description:
Water and dump station available.
Free dry parking, $20 for electric hookup.
Map
User reviews
Good for Overnight with Elec
Nice easy overnight, nothing fancy. There is an RV park with Electric, 50 amp. $20/night. Go find a spot, then go into the casino and sign up for your spot. If you get a players card, you get a $10 free credit. This is a flat gravel parking lot. Nice to have electricity for running the ACs when it is hot out. OK free Wifi but not great. Don't plan on streaming. No shade. All are first-come sites.

If you want to park for free, there is an associated Travel Center attached and you can overnight with the trucks for free if you do not need any Elec.
Black Mesa Casino/ San Felipe Travel Center
Here's a 2019 update. Renamed Black Mesa Casino and Travel Center. Still managed by the San Felipe Pueblo. No frills. A decent stopover between Abq and SF. A large dirt parking lot behind the casino. Semi parking behind the travel center. $20 fee for electric. Dry dock is free. Pay the front desk at the casino and security will unlock the terminal. Best bet is the most SE slot. It's away from the truck noise. Quiet and dark. Have always felt safe. Plenty of room to excericise a dog. Stars at night. Highway noise a minimum. Too close to the travel center and you will hear overnight truck generators. Pro tips. Free coffee and soda at the casino. $10 game credit for new members players club card signup. Small casino cafe with decent eats. Re: Casino smoke. Not too bad. They work hard to vent. I can stand it for the hour or so. No table games, just slots. The diner at the travel center has a larger menu with HOT green chile stew. The travel center has $10 showers. Showers are free with a large trucker diesel purchase . Gas can be cheap. Easy on and easy off ramps. The center closes on San Felipe Feast Days. Check calendar. Feast days are wonderul events. No cameras! Friendly staff all around. The speedway is abandoned and was a terrible idea from the 1980s. The room for a truly wonderful rv site is there and one can only imagine if the whole space was catered to the rv lifestyle. Laundry! There is a dump and water station. The dump has a broken cc machine so go figure that it can be used gratis. We stayed a windy and rainy day and night. We watched the rain clouds roll by. I like this place as a solid go to place. As long as expectations are modest a fine stay will be had.
The latest from Hollywood Casino
We had not been here for several months and the listings say the Campground electricity costs $20 in September and October, with $10 otherwise. We got here yesterday, August 26, and were charged $20. We are parked in site B6, along with some dried out horse droppings.
This 'wonderful' campground is almost level, with locked electrical boxes only, at every site. "Drinking" water is available at the 2 dump stations. There is also a dumpster at one of the dump stations.

The slot machines in the casino have mostly gone to penny games, with a few of the older popular ones. There are five poker machines left.
The buffet room looks active, but we have not been there for over a year. It was acceptable the last time we ate there. The snack bar is shut down for modifications.
-report from Wendy L., August 23, 2008

Update on what's posted for Casino Hollywood in San Felipe, New Mexico, (between Albuquerque and Santa Fe). We stayed there last night. It's a gravel lot with electric hookups only (electric boxes are locked). Big sites that will hold just about any size rig. There are two dump stations with water available. The cost is $10 for 24 hours.

When you go in the casino to pay for the RV site, stop at the front booth and sign up for their frequent players club and they'll give you $5 cash. 2 people each signing up gets you $10 cash which makes the campsite free. And if you get $30 gas at their travel center, you get another $5 cash at the casino. We stopped in again in the morning before leaving and they gave us each another $5 cash and coupons for their buffet for $2.50!
-report from Boni, September, 2007

We spent the nite at the above casino on August 30,2007. It is a few miles north of Albuquerque, NM, I25, exit 252 east. There is a truck stop and small casino. (There's also a race track with sprint car racing advertised-I don't know what happens to the RV parking when there is a race as the RV parking is very near the race venue.)

For RV parking, there are about 40 curb/island spaces, each with electric available. The electric is $10 for 24 hours. Electric posts are locked and keys available from security. You are invited to park in the same spaces for free if you don't want electric. There are 2 curb/islands that each have RV dumps and water, and also a huge dumpster. All is well laid out, very easy access, reasonably level, and far enough from the truck stop and highway to be rather quiet.

We don't gamble, so can't report on that. There is a lunch and a dinner buffet, but we don't do buffets, so can't report on that either. There is a restaurant in the truck stop with Mexican/American Indian menu that looks interesting, and they have a breakfast special.
View all user reviews
{{#ratings}}
{{#editor}}
{{/editor}} {{#user}}
{{/user}}
{{/ratings}}
{{title}}
{{#ownerCreatedBlock}}
{{#owner}}
{{#url}} {{#avatarSrc}} {{/avatarSrc}} {{^avatarSrc}} {{& avatar}} {{/avatarSrc}} {{name}} {{/url}} {{^url}} {{#avatar}} {{& avatar}} {{/avatar}} {{name}} {{/url}}
{{/owner}} {{#created}}

{{created}}

{{/created}}
{{/ownerCreatedBlock}} {{#category}}
Category:
{{category.title}}
{{/category}}
{{#fields}}
{{#showLabel}}
{{label}}:
{{/showLabel}}
{{& text}}
{{/fields}}