Review Detail
3.8
4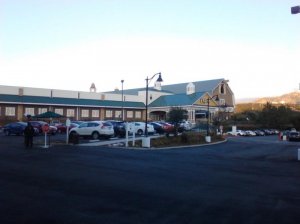 The casino is a bit out of the way. 11 miles up a 10% grade. When we got there the staff were extremely helpful, leading us to a level parking area across the street from the casino. The security person filled out a form with us. We stayed two nights. No cars were parked near us and no other RV's were there. We got players cards in the casino with a button that we wore to indicate that it was our first time at the casino. The customer service was as good as Disneyland, staff were falling all over us to welcome us and make sure the visit was okay. My wife got a coupon handed to her for $17 off the buffet or restaurant. There were at least 6 different dining options from a simple food fair to 5 star dining. The buffet was always very busy with a long wait.

Besides the casino there was a beautiful rose garden near the RV parking and another garden area that had a barnyard theme to it. We would go back to Barona in a heartbeat.

Our RV is a 35 foot converted highway bus and we tow our car.
Comments