Barona Valley Ranch Resort & Casino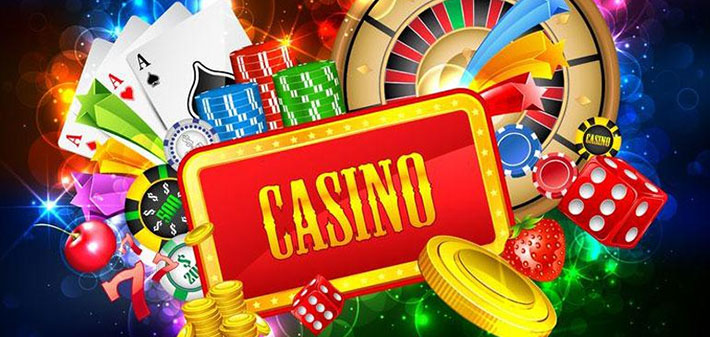 Barona Valley Ranch Resort & Casino
Contact Information
Phone Number2:
619-443-2300
Casino Information
Liquor Served:

Types of Gaming
Slots
Table Games
Poker Room
Overnight RV Parking is OK
Map
User reviews
Stayed here after finding out no RV parking in Hollywood Park. I have a long rig 36' MH and 29' trailer. The RV parking area is small and my rig could get in if there was no one else but when I showed up late they escorted me to the area where their buses parked. So sometimes it was noisy also with garbage trucks. Good security. Casino people where super friendly and the food/prices was great in the Sage restaurant. Buffet was too expensive for us. $44 iirc. $20 off if you had 500 points. $200 worth of gambling. They said we could stay for 3 days but to ask management for extensions. We only needed 3 days.
March 2018- Great Experience
I love this Casino! Me and my wife found out by talking with other RVers on the road. We were there during the Chines New Year Celebration and it was great! Free shirts, free all-u-can eat Lobster Buffet coupons and they were handing out $20 Cash vouchers like crazy!! We ate sushi down stairs and had drinks for happy hour! Great Sushi! You earn points for everything. so in the morning i would go over to the Cafe and score some free coffee on my players card. The RV parking lot is small, but well worth it! Back down the road towards the main entrance to the casino is an Indian Reservation Gas station with free city water, best gas prices(no tax) and cheap LP(propane). We Stayed 2 weeks in March. The Barona Staff was Great, I mean GREAT!! Planning on heading back next Year.
The casino is a bit out of the way. 11 miles up a 10% grade. When we got there the staff were extremely helpful, leading us to a level parking area across the street from the casino. The security person filled out a form with us. We stayed two nights. No cars were parked near us and no other RV's were there. We got players cards in the casino with a button that we wore to indicate that it was our first time at the casino. The customer service was as good as Disneyland, staff were falling all over us to welcome us and make sure the visit was okay. My wife got a coupon handed to her for $17 off the buffet or restaurant. There were at least 6 different dining options from a simple food fair to 5 star dining. The buffet was always very busy with a long wait.

Besides the casino there was a beautiful rose garden near the RV parking and another garden area that had a barnyard theme to it. We would go back to Barona in a heartbeat.

Our RV is a 35 foot converted highway bus and we tow our car.
Report from JimM- March 15 2011
The RV dry camp parking area was extremely small and shared with the day trip buses. Big rigs could get in and out but there are not many spaces for parking. It is an L shaped area blocked off to the side of a larger employee parking area. Did have to check with Security to leave information. Shuttle did come to the lot although walking was a short distance. The casino was extremely busy on Fri. & Sat. nights. Could not get near some machines. NO BAR in the casino. Could order drinks with dinner in a couple of the restaurants and we paid $10.00 and $13.00 for 2 glasses of house wine (did not ask the price in advance). Food was mediocre... Not interested in going back anytime soon....
report from L. Smith, June 2007

I called ahead and asked Barona for permission for two motor homes. They took my name and when we arrived at the security gate they had an escort provided and took us to a very nice fenced in area. It was level and close to the casino. The security checked on us and the Casino Host's were very accommodating. Beautiful location. The buffet was wonderful and provided a discount if we joined the players club.
View all user reviews
{{#ratings}}
{{#editor}}
{{/editor}} {{#user}}
{{/user}}
{{/ratings}}
{{title}}
{{#ownerCreatedBlock}}
{{#owner}}
{{#url}} {{#avatarSrc}} {{/avatarSrc}} {{^avatarSrc}} {{& avatar}} {{/avatarSrc}} {{name}} {{/url}} {{^url}} {{#avatar}} {{& avatar}} {{/avatar}} {{name}} {{/url}}
{{/owner}} {{#created}}

{{created}}

{{/created}}
{{/ownerCreatedBlock}} {{#category}}
Category:
{{category.title}}
{{/category}}
{{#fields}}
{{#showLabel}}
{{label}}:
{{/showLabel}}
{{& text}}
{{/fields}}