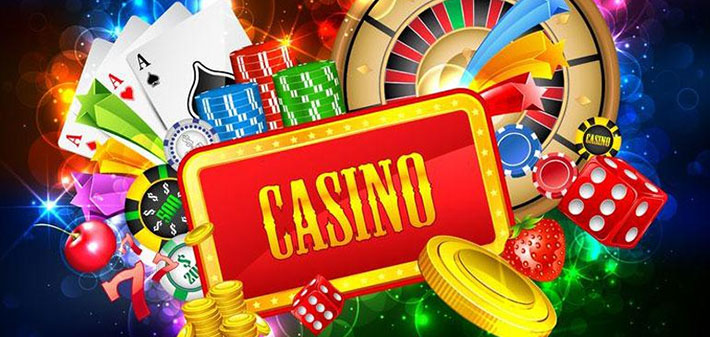 Contact Information
Phone Number2:
(800) 430-0721
Location
Directions:
Located at the corner of Aha Macav Parkway and Aztec Rd. Located just west across the Colorado River from Fort Mojave, AZ.
RV Parking and Camping Information
Overnight RV Parking Allowed:

Parking Rules:
Must check in at security podium in casino. No stay limit.
Parking Area Description:
There are 2 flat, dirt parking areas for overnight RV's. A smaller lot (used by semi-trucks) is on the south side of the casino. A large flat open lot just for RV's is on the n0rth-west corner of the casino. There's also free dry-camping south of the casino along the Colorado River.
Campground Information
Reservations:
The RV Park is a KOA operated by the casino.
Amenities:
Wi-Fi & cable, laundry, showers, a picnic area, barbecue pits, and a grassy dog-run area.
Internet Access:
WiFi is available in the RV Park.
Pet Information:
Allowed with the usual leash and clean-up rules.
Campground Information:
RV sites are all located on dirt and are close together.

No tents allowed - only self-contained RV's.
Big Rig Friendly:

Facilities:
RV Park guests are allowed to use the pool, beach, boat launch, and fitness center at the casino.
Site Information:
Full hook-ups with 50A electric.
Casino Information
Liquor Served:

Liquor Comped to Players

Types of Gaming
Slots
Video Poker
Table Games
Poker Room
Race Book
Sports Book
Keno
Bingo
RV Park -- Overnight RV Parking is also allowed in a designated RV lot.
Map
User reviews
AVI Casino over night parking
I pulled in after dark. I used Google earth to find the lot with the RV's as there is parking all around the Casino. The North West side had a large dirt lot. Very well lighted. There were dozens of RV's parked. I only stayed one night and moved on. It was fairly quiet and I felt very secure.
Make sure your Advantage card is updated 1st.
Then proceed to the Security Platform in the Casino,fill out their form, bring it back to Security.
They then take your information and print out a front windshield pass for you. Then an inspection officer
walks out to your rig & does an inspection also asking to see registration and insurance.

Now if you want to extend your dry camping stay beyond 3 days you will need to do the following :

During each 3 day stay, Player's Club Card must reflect a minimum of ONE of the following:
Play 1 hour on the table games Earn 25 points on their player club card
Play 4 hours in the Poker Room Have played $30 in Keno tickets.

To earn play minimum levels members must use their Advantage Club Card during play.
BTW your card # is listed on your windshield pass.

Good news is if you are lucky enough to park in the first row ( dry RV parking ) you are close enough
to pick up their WIFI signal ( pretty decent speed too ! )
On the other hand the KOA RV park had the MOST SLOWEST speeds I ever seen anywhere !
Stop in for at least the buffet
RV park is a KOA. Dry camping is a flat dirt lot next to the hotel, walk through a hotel wing to get to the casino. Friday seafood buffet was fantastic, crab legs, clams, shrimp, oysters, etc. Carving station for thr non-seafood folks. Saturday is fantastic prime rib, 2 for 1 from 3:30 to 6:00.
{{#ratings}}
{{#editor}}
{{/editor}} {{#user}}
{{/user}}
{{/ratings}}
{{title}}
{{#ownerCreatedBlock}}
{{#owner}}
{{#url}} {{#avatarSrc}} {{/avatarSrc}} {{^avatarSrc}} {{& avatar}} {{/avatarSrc}} {{name}} {{/url}} {{^url}} {{#avatar}} {{& avatar}} {{/avatar}} {{name}} {{/url}}
{{/owner}} {{#created}}

{{created}}

{{/created}}
{{/ownerCreatedBlock}} {{#category}}
Category:
{{category.title}}
{{/category}}
{{#fields}}
{{#showLabel}}
{{label}}:
{{/showLabel}}
{{& text}}
{{/fields}}