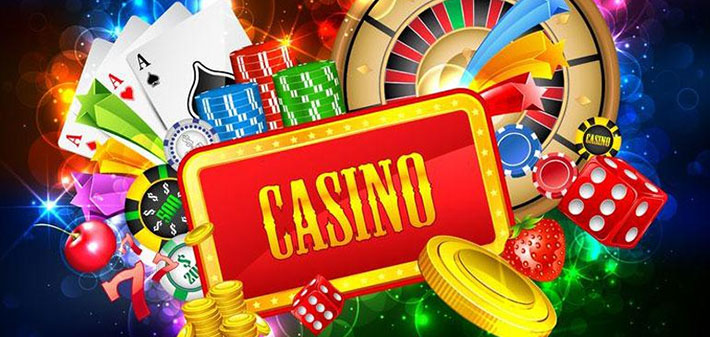 Location
Directions:
From I-10 or California 111, take Jefferson, Jackson, or Monroe south to Avenue 54, then go east to Van Buren St. The casino is on the corner.
RV Parking and Camping Information
Overnight RV Parking Allowed:

Parking Rules:
Park at the eastern end of the lot. Get players card and give your license number. They would like you to spend some money (of course).
Parking Area Description:
Paved, mostly level.
Casino Information
Liquor Served:

Types of Gaming
Slots
Video Poker
Table Games
Keno
Small casino that allows overnight RV Parking.
Map
User reviews
Park on the far left end of paved lot. Show ID to security guard and confirm how long you can stay -- I was told one night only. Medium size casino with no table games. Has a bar/grill and a separate cafe. Expect to pay $20 to $30 for a meal. No other businesses are around, so one night is plenty.
DO NOT, I repeat DO NOT, stay here. We arrived mid afternoon and after registering at the customer service desk and being issued our players cards, we played the slots for about an hour and then were directed by security to where we should park. We were advised we could stay "as long as we wanted" but one night was our plan. We retired to our camper for the evening and at 3:30 a.m. were awakened by two security guards on foot and another in a cruiser, They said in an accusatory tone that we had been observed spending the entire evening/night in our camper and wanted to know why we were not gambling/eating/drinking in their establishment. We were literally told to go into the casino and gamble. What kind of horse sh** is this?? We felt so threatened by these bozos we left immediately for safer territory. Never again at this casino!
Friendly, quiet casino parking
Called ahead and was told we could park overnight and were expected to spend some money on meals and/or gambling. It's not a huge casino so parking is a bit limited, but can accommodate 10-20 rigs of various sizes.

The lot on the east side is paved and mostly level. Road noise is minimal as it is not near a major highway or shopping center, but surrounded by farmland.
{{#ratings}}
{{#editor}}
{{/editor}} {{#user}}
{{/user}}
{{/ratings}}
{{title}}
{{#ownerCreatedBlock}}
{{#owner}}
{{#url}} {{#avatarSrc}} {{/avatarSrc}} {{^avatarSrc}} {{& avatar}} {{/avatarSrc}} {{name}} {{/url}} {{^url}} {{#avatar}} {{& avatar}} {{/avatar}} {{name}} {{/url}}
{{/owner}} {{#created}}

{{created}}

{{/created}}
{{/ownerCreatedBlock}} {{#category}}
Category:
{{category.title}}
{{/category}}
{{#fields}}
{{#showLabel}}
{{label}}:
{{/showLabel}}
{{& text}}
{{/fields}}