Review Detail
3.1
13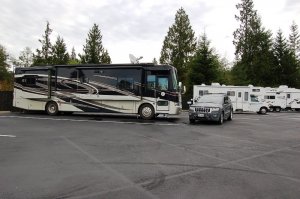 No Rv parking allowed due to expansion
I called to see if i could reserve a space as last time they had just started the expansion and moved me to the south lot. since space was limited i figured id call ahead this time and get a reservation with the hotel. I was told they are not allowing rv's to park overnight due to the expansion and lack of parking. I doubt the parking lot will be full on any weekend as it is pretty large. oh well, i enjoyed this casino in the past.
Comments
1 results - showing 1 - 1
Went on March 18/18 and can report the RV area is now plowed under. Asked what the plans were and was told for a new 3 storey parking garage and a bowling alley. What about RV s? Was told there is no current plans to accommodate RVs in the future. Hopefully they will change their minds.......sad.
1 results - showing 1 - 1