When it comes to casino games, it's always the slots that are the most popular. They're simple to play, are incredibly exciting to watch and can lead to some genuinely big prizes. But the online slots fan is fickle and is always looking for something new to keep them entertained. That's why there are so many new games that are always being introduced. Lots of these have been designed with specific players in mind, for example sports fans or movie buffs, while others rely on classic slots themes like discovering hidden gold to stay captivated.
To find the most exhilarating online slots games, head to well-established online casinos who have some of the best games in the business to keep you entertained for hours. We've picked out 5 for you to try in our new online slots roundup below.
1. Wild Invasion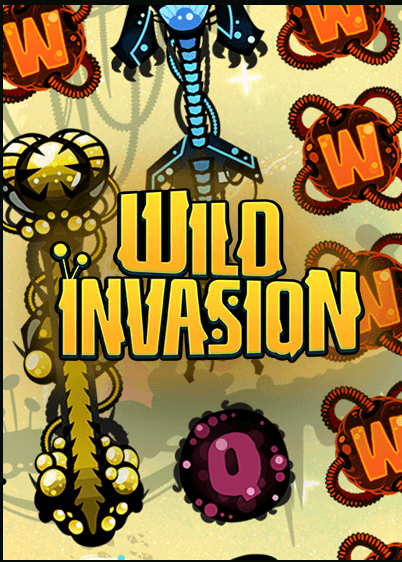 Image source: 888 Casino
Save the planet and enjoy multiple chances to win when you play this unique slots game.
In this exciting slot, it's your job to save the planet from an alien invasion, with the chance to win treasure along the way to victory. To add an extra dimension to the game, The Wild Invasion feature can occur at any moment, and you can and turn up to four full reels into Wilds. The Daily Jackpot can also be won at any point!
Wild Invasion was developed by 888 Casino section8 studio, a leading UK online casino where you'll find a whole range of exclusive thrilling online slots that you won't find anywhere else. It includes free spins, which are awarded if you land three Scatter Icons on reels 1, 3 & 5 during the main game. The odds of winning the jackpot increase as the time approaches the guaranteed payout time! Of course, the probability of winning the jackpot is determined by the size of your bet, so bet big and the better chance you'll have of winning.
2. Poprocks
As one of the most addictive and exciting new slots games on the market, not only is it great fun but you can also win some large prizes.
One of Yggdrasil's incredible April releases is Poprocks. To create the game, they collaborated with Avatar UX, famous for their Asian-styled games aimed at the European market. The result is a slot that promises players the chance to win up to 72,188 times their original stake along with an RTP of 96.4%.
This game has Popwins™ – an Yggdrasil exclusive that sees symbols popping up and multiplying as the wins mount up. The gameplay itself features entering a futuristic castle where there are a number of gems and other treasures waiting to be unearthed. The graphics are just as electrifying as we've come to expect from Avatar UX and a thrill a minute soundtrack all just adds to the experience. For those of us who like to get our slots action on a mobile there's good news here too, the graphics are sharp and the motion is smooth even when you're playing Poprocks on the go.
3. Beetlejuice Megaways
The iconic Beetlejuice movie has been transformed into an exhilarating slots game for a new generation of fans.
The very best of the many movie-themed slots now has a new contender thanks to the arrival of Beetlejuice Megaways. The game is a real blast from the past featuring, as it does, the characters from Tim Burton's comedy ghost movie from 1988 starring Michael Keeton. The Beetlejuice movie was a big success, making over $73 million at the box office and even winning an Oscar for best make up – so it's surprising that it's taken so long to appear in slots form.
It's been created by Barcrest and first hit the online casinos back in March 2020. With five reels offering over 248,000 potential winning combinations it's definitely a game that's not just for fans of 80s movies. Among the features that the game includes are wilds, cascading reels, multipliers and plentiful free spins. With an RTP of around 94% it's respectable, if not remarkable. That said, if you play for higher stakes the RTP increases up to a more standard 96%. So, all in all, one to put on the list to try out.
4. Diamond Duke
Traditional style slots are still hugely popular, despite their simplicity the retro style games are one of the most playable on the market.
This is the game for slots fans who carve the simpler times of the 1950s back when the cars were huge with chrome and fins and the diner was the place to cruise along to. Rock and roll was in its infancy and the big band sound was in its pomp – and you can hear plenty of it when you play this game. In fact, the tunes switch in feel and tempo according to the stage of the play which you've reached.
In keeping with the retro theme, this is a classic 3-reel game that uses the traditional fruit, bell and diamond symbols and offers an RTP of 96.23%. The main feature is a bonus wheel that is activated when two or more scatter symbols appear and there's also a Pick & Click game for instant cash prizes. All in all, for such a simple and basic game, designers Quickspin have made it a very playable option.
5. Loco Habanero
Fourth on the list up there with the hottest of chillis. As its title suggests, playing Loco Habanero is like enjoying the wildest of fiesta times down south of the border. Brought to you by developers Partplay and introduced early in 2020, your challenge is to collect enough of the spicy chili peppers to make your way into the free spins round. Then, if you ride your luck and collect a total of fifteen chilis across the 3 rows and 5 reels the progressive jackpot really will give you plenty to celebrate.
Other symbols to look out for are the tequila and the pinata. When the latter rolls into view it acts as a wild, opening up even more winning possibilities. So, for a true taste of Mexico, including the exciting Mariachi-band soundtrack, you'll go crazy for Loco Habanero.
Summary
Of course, these are just a few of the latest games around. More and more are being launched all the time. Keep your ear to the ground to make sure you discover them first.