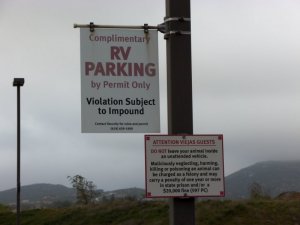 Contact Information
Phone Number:
800-847-6537
RV Parking and Camping Information
Overnight RV Parking Allowed:
Parking Rules:
3 nights allowed. Must register. There are designated marked parking spaces.
Overnight RV Parking is OK - 3 night limit
Map
User reviews
We stayed here in Nov 2017 and information in the previous review done in 2015 remains accurate. We had a really nice time. The casino is beautiful. Join the players club for 20% discount on meals. The security seemed good in the truck/rv lot, and it was very quiet when we stayed there. Plenty of room in the lot and staff told us they are never full there. A call to security when we arrived and within a few minutes someone carted over to our RV to check us in and they sent a shuttle to pick us up. Only negative is no level spots but with all the room in the lot we were able to get a spot that was at least level side to side. I am sure we'll come there again. Note, the tribe also owns a campground in the area called Ma Tar Awa, which has hookups and they charge money. We did not see that place but understand that it also has the free shuttle service to and from the casino.
Easy, Spacious Overnight Spot
This is a super easy, spacious freebie near Alpine, CA. Max stay limit is 3 nights (72 hours). Then you cannot return to the lot for 30 days. RV parking is on far eastern lot (~1/2 mile from the Casino).

Security will come around to sign you in, or you can register at the Outlet. We got a yellow registration form that we had to display on our windshield for the duration of our stay.

Parking area definitely has slope, so you may need some leveling blocks. Well-lit lot. Free shuttle to Casino and Outlet from the lot as needed.
I do not have much to add about the Casino and outlet center. The RV parking area is asphalt with a slight pitch.

The shuttle service is continuous with a shuttle bus driving through every 15 minutes.
report from Scott D., December 2007

New posting for California, San Diego area - Viejas Casino We were traveling east on rt 8 out of San Diego the other day and stumbled on Viejas Casino (25 - 30 miles east of the city line). It's on their reservation, easy access to RV's, and very RV friendly.

We just stopped for a few hours on our way to Yuma. There was plenty of RV parking, pretty far from the casino itself, but they had a free shuttle.

It was a really nice casino, which also had an outlet shopping center across the street (which we did not visit). When we returned to our RV to leave, we had a registration slip on our windshield. Apparently their security patrols. According to the registration, they would allow a 3 day stay.