Review Detail
3.5
4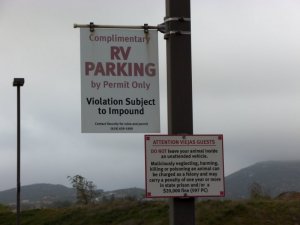 report from Scott D., December 2007

New posting for California, San Diego area - Viejas Casino We were traveling east on rt 8 out of San Diego the other day and stumbled on Viejas Casino (25 - 30 miles east of the city line). It's on their reservation, easy access to RV's, and very RV friendly.

We just stopped for a few hours on our way to Yuma. There was plenty of RV parking, pretty far from the casino itself, but they had a free shuttle.

It was a really nice casino, which also had an outlet shopping center across the street (which we did not visit). When we returned to our RV to leave, we had a registration slip on our windshield. Apparently their security patrols. According to the registration, they would allow a 3 day stay.
Comments